Connecting educators: Raspberry Pi hosts a CAS hub
One of the challenges I always found in teaching is that at times it can be quite isolating, particularly when working in a small department. You spend most of the day with your classes, or planning for them. You catch up with your colleagues in weekly meetings, but opportunities to share and reflect can be limited.
During my time in teaching I've always sought to connect with other teachers and share ideas (and gain reassurance that I was doing it right), and this became increasingly important back around 2011-2012 when things were starting to change in computing education. Many ICT teachers who were concerned about the lack of computing and problem-solving skills in their subject started meeting up in local CAS (Computing at School) hubs. I attended a few meetings and got a chance to connect with others who shared my concerns and gather some great ideas for lessons.
In the past few years CAS hubs have spread all over the UK and beyond, and are an opportunity for educators, developers and industry experts to meet up regularly, share ideas and participate in workshops. Last week, we hosted a CAS hub at our office in Cambridge for the first time. This event was aimed at secondary teachers, and we were delighted to have over 20 educators attend.
Physical Computing fun @Raspberry_Pi yesterday for Cambridge Secondary CASHub meeting. pic.twitter.com/hosh5adgnX

— Emma (@emmaey) November 5, 2015
Our first meeting focused on physical computing, something we're really passionate about here. Teachers shared their experiences of physical computing, we discussed hardware options including Raspberry Pi and others, and we ran a hands-on workshop with our Sense HAT add-on – topical at the moment, because two Raspberry Pis with Sense HATs are soon to fly to the International Space Station as part of British ESA astronaut Tim Peake's Principia mission.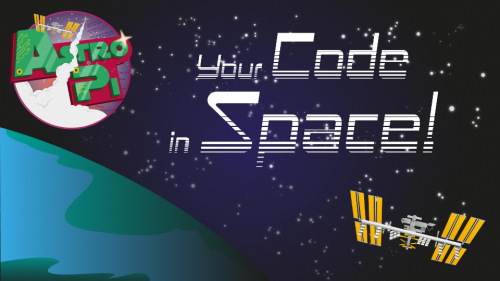 To find your nearest CAS hub, training event or CAS Master Teacher you can use the CAS interactive map, by clicking the image below.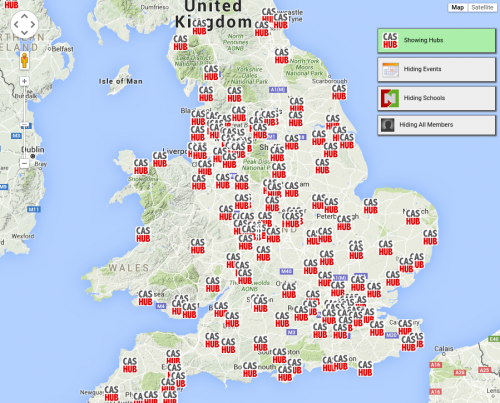 We had a really great session with teachers, and we're looking forward to hosting future hub meetings as well as other events.
If you're a teacher, educator, IT professional or just interested in computing education, visit the CAS community site and take part. You could attend or host a hub meeting, or see what training events are going on in your area. Let's help support our educators who are teaching the next generations of engineers and developers.