Astro Pi: Mission Update 7 – Launch Vehicle Changed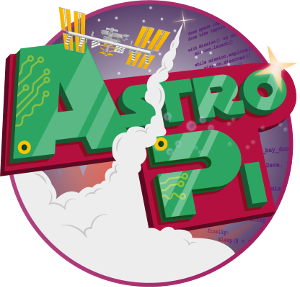 This December, British ESA Astronaut Tim Peake will be taking two specially augmented Raspberry Pis called Astro Pis to the International Space Station (ISS) as part of his six-month mission.
These Astro Pis will be running experimental Python programs written by school-age students; the results will be downloaded back to Earth and made available online for all to see.
Here's Tim at the European Astronaut Centre in Germany just after completing his training on our payload.
Fully qualified on @astro_pi. Huge fun today trying out the amazing apps coded by YOU! #Principia #science pic.twitter.com/A6WSft12xP

— Tim Peake (@astro_timpeake) October 15, 2015
Cargo Overbooking
The plan thus far had been for the Astro Pi payload to launch into space aboard the Soyuz 45S, the same rocket Tim will use to get into space on December 15th. A fortnight ago, though, the UK Space Agency warned us that there had been an overbooking of cargo on the flight, and that we might be bumped off.
We're an educational payload and understandably of lower priority than important supplies like food and water. Our weight is 1.3 kg and the Soyuz rocket has capacity for only 60 kg of cargo after the crew and all of their luggage is on board. Other options for launching us were SpaceX 8 in January or Progress 63P in February.
Before we had time to allow ourselves to feel any disappointment over the possibility of not flying with Tim, though, the folks over at ESA got us onto an earlier flight with a planned launch date of December 3rd. The payload will now arrive at the ISS a few days before Tim does, so we'll be there from the start after all.
New launch vehicle
We're going to launch on Orbital Sciences' Cygnus cargo freighter on its fourth mission to the ISS. The planned launch date is December 3rd at 22:48 GMT. Coverage will be via an internet live stream only.
Orbital Sciences has a contract with NASA to provide commercial cargo resupply services (CRS) to the ISS. They developed the Antares rocket, a medium class launch system, to carry the Cygnus into space.
As a reminder to everyone that nothing in space flight is guaranteed, the last Antares rocket exploded moments after lift off.
This was found to have been caused by a problem with the Antares rocket system itself; while it undergoes a long overhaul, Orbital Sciences have contracted United Launch Alliance to conduct their next cargo resupply mission using the older Atlas V rocket.
This is a launch configuration that hasn't been used before (an Atlas V with the Cygnus spacecraft mounted on top) and which may not be used again, since the Antares launch system should be fixed by next year.
Obviously this adds an element of excitement to the situation so be sure to tune in online to watch the launch. We expect there to be two live streams providing coverage; one will be NASA TV and the other will be provided by Orbital Sciences themselves.
If the worst should happen, we have the contingency plan of promoting two of the Astro Pi engineering models to flight status: we made eight of them, two of which are flying into space leaving six ground units. ESA are committed to Astro Pi making it to the ISS and fulfilling our educational requirements. You can be sure that, whatever happens, it will fly in time for Tim to execute all the experiments.
So please don't lose any sleep!