Announcing the 2017-18 European Astro Pi challenge!
Astro Pi is back! Today we're excited to announce the 2017-18 European Astro Pi challenge in partnership with the European Space Agency (ESA). We are searching for the next generation of space scientists.
Astro Pi is an annual science and coding challenge where student-written code is run on the International Space Station under the oversight of an ESA astronaut. It is open to students from all 22 ESA member countries, including — for the first time — associate members Canada and Slovenia.
This year's challenge includes a brand-new non-competitive mission, in which participants are guaranteed to have their code run on the ISS for 30 seconds!
Mission Zero
For teachers and students who are keen to take part but who don't have the capacity to carry out an in-depth project, we wanted to provide an accessible activity that teams can complete in just one session.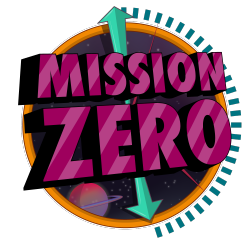 So we came up with Mission Zero for young people no older than 14. To complete it, form a team of two to four people and use our step-by-step guide to help you write a simple Python program that shows your personal message and the ambient temperature on the Astro Pi. If you adhere to a few rules, your code is guaranteed to run in space for 30 seconds, and you'll receive a certificate showing the exact time period during which your code has run in space. No special hardware is needed for this mission, since everything is done in a web browser.
Mission Zero is open until 26 November 2017! Find out more.
Mission Space Lab
Students aged up to 19 can take part in Mission Space Lab. Form a team of two to six people, and work like real space scientists to design your own experiment. Receive free kit to work with, and write the Python code to carry out your experiment.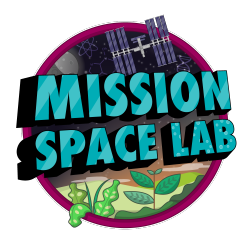 There are two themes for Mission Space Lab teams to choose from for their projects:
Life in space
You will make use of Astro Pi Vis ("Ed") in the European Columbus module. You can use all of its sensors, but you cannot record images or videos.
Life on Earth
You will make use of Astro Pi IR ("Izzy"), which will be aimed towards the Earth through a window. You can use all of its sensors and its camera.
If you achieve flight status, your code will be uploaded to the ISS and run for three hours (two orbits). All the data that your code records in space will be downloaded and returned to you for analysis. Then submit a short report on your findings to be in with a chance to win exclusive, money-can't-buy prizes! You can also submit your project for a Bronze CREST Award.
Mission Space Lab registration is open until 29 October 2017, and accepted teams will continue to spring 2018. Find out more.
How do I get started?
There are loads of materials available that will help you begin your Astro Pi journey — check out the Getting started with the Sense HAT resource and this video explaining how to build the flight case.
Questions?
If you have any questions, please post them in the comments below. We're standing by to answer them!