How do we develop AI education in schools? A panel discussion
AI is a broad and rapidly developing field of technology. Our goal is to make sure all young people have the skills, knowledge, and confidence to use and create AI systems. So what should AI education in schools look like?
To hear a range of insights into this, we organised a panel discussion as part of our seminar series on AI and data science education, which we co-host with The Alan Turing Institute. Here our panel chair Tabitha Goldstaub, Co-founder of CogX and Chair of the UK government's AI Council, summarises the event. You can also watch the recording below.
As part of the Raspberry Pi Foundation's monthly AI education seminar series, I was delighted to chair a special panel session to broaden the range of perspectives on the subject. The members of the panel were:
Chris Philp, UK Minister for Tech and the Digital Economy
Philip Colligan, CEO of the Raspberry Pi Foundation
Danielle Belgrave, Research Scientist, DeepMind
Caitlin Glover, A level student, Sandon School, Chelmsford
Alice Ashby, student, University of Brighton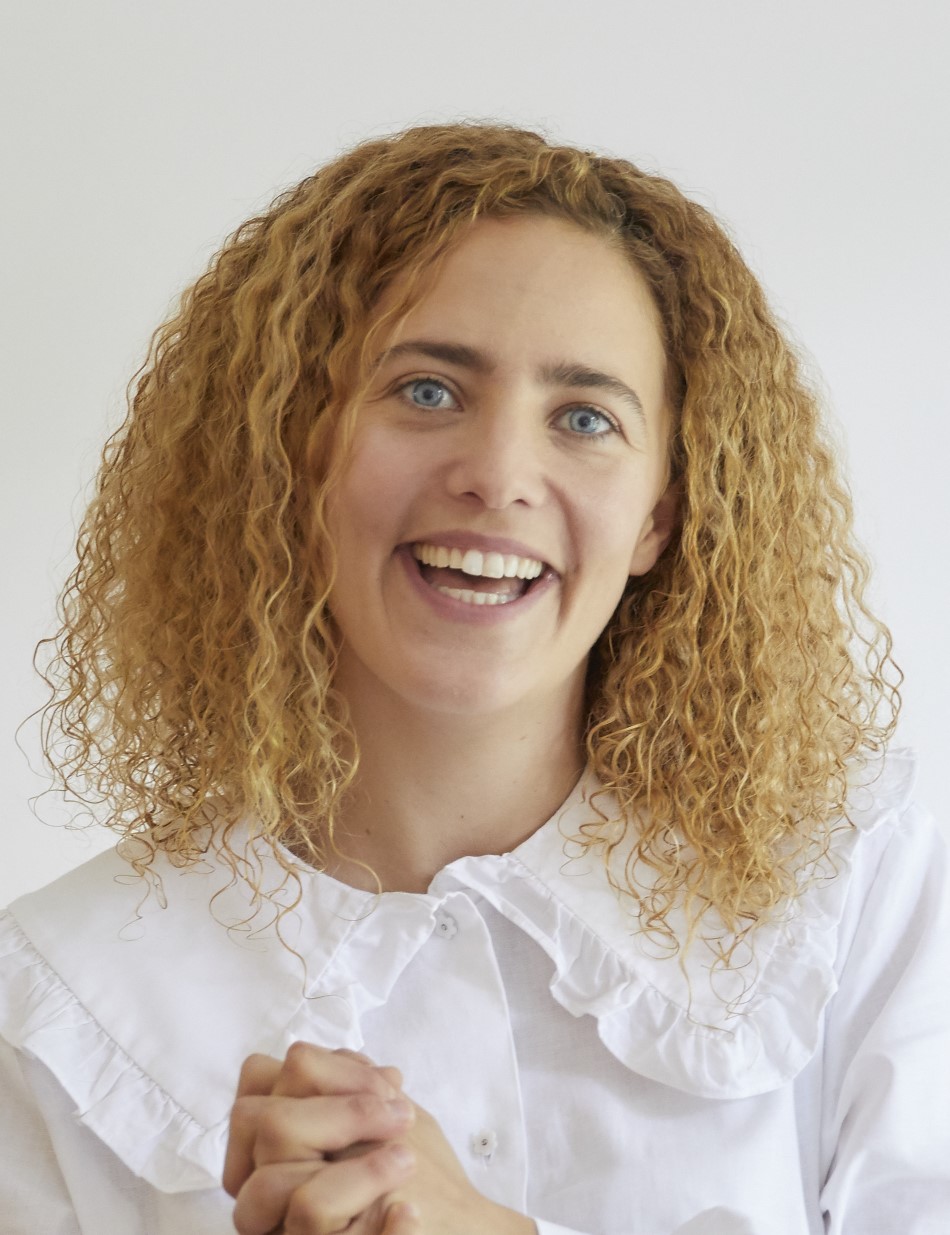 The session explored the UK government's commitment in the recently published UK National AI Strategy stating that "the [UK] government will continue to ensure programmes that engage children with AI concepts are accessible and reach the widest demographic." We discussed what it will take to make this a reality, and how we will ensure young people have a seat at the table.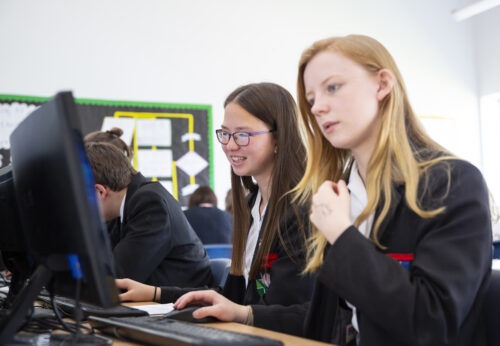 Why AI education for young people?
It was clear that the Minister felt it is very important for young people to understand AI. He said, "The government takes the view that AI is going to be one of the foundation stones of our future prosperity and our future growth. It's an enabling technology that's going to have almost universal applicability across our entire economy, and that is why it's so important that the United Kingdom leads the world in this area. Young people are the country's future, so nothing is complete without them being at the heart of it."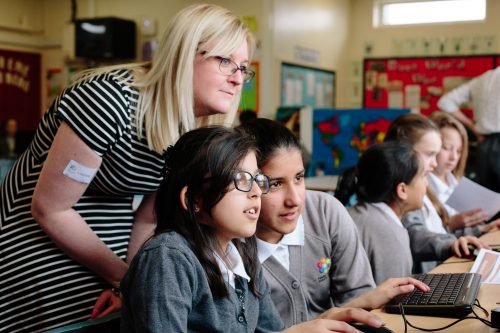 Our panelist Caitlin Glover, an A level student at Sandon School, reiterated this from her perspective as a young person. She told us that her passion for AI started initially because she wanted to help neurodiverse young people like herself. Her idea was to start a company that would build AI-powered products to help neurodiverse students.
What careers will AI education lead to?
A theme of the Foundation's seminar series so far has been how learning about AI early may impact young people's career choices. Our panelist Alice Ashby, who studies Computer Science and AI at Brighton University, told us about her own process of deciding on her course of study. She pointed to the fact that terms such as machine learning, natural language processing, self-driving cars, chatbots, and many others are currently all under the umbrella of artificial intelligence, but they're all very different. Alice thinks it's hard for young people to know whether it's the right decision to study something that's still so ambiguous.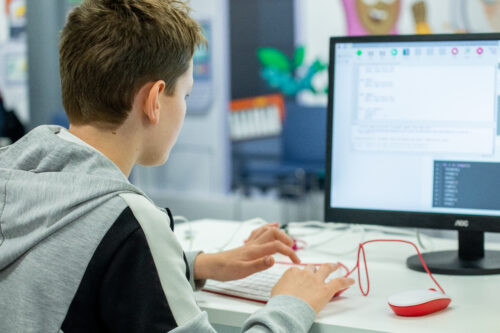 When I asked Alice what gave her the courage to take a leap of faith with her university course, she said, "I didn't know it was the right move for me, honestly. I took a gamble, I knew I wanted to be in computer science, but I wanted to spice it up." The AI ecosystem is very lucky that people like Alice choose to enter the field even without being taught what precisely it comprises.
We also heard from Danielle Belgrave, a Research Scientist at DeepMind with a remarkable career in AI for healthcare. Danielle explained that she was lucky to have had a Mathematics teacher who encouraged her to work in statistics for healthcare. She said she wanted to ensure she could use her technical skills and her love for math to make an impact on society, and to really help make the world a better place. Danielle works with biologists, mathematicians, philosophers, and ethicists as well as with data scientists and AI researchers at DeepMind. One possibility she suggested for improving young people's understanding of what roles are available was industry mentorship. Linking people who work in the field of AI with school students was an idea that Caitlin was eager to confirm as very useful for young people her age.
We need investment in AI education in school
The AI Council's Roadmap stresses how important it is to not only teach the skills needed to foster a pool of people who are able to research and build AI, but also to ensure that every child leaves school with the necessary AI and data literacy to be able to become engaged, informed, and empowered users of the technology. During the panel, the Minister, Chris Philp, spoke about the fact that people don't have to be technical experts to come up with brilliant ideas, and that we need more people to be able to think creatively and have the confidence to adopt AI, and that this starts in schools.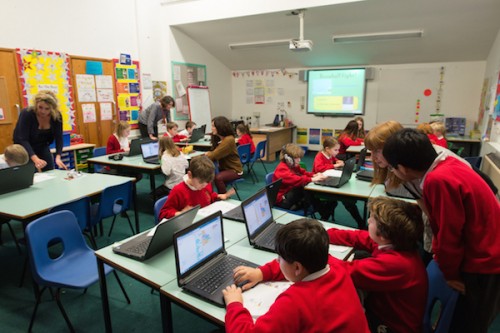 Caitlin is a perfect example of a young person who has been inspired about AI while in school. But sadly, among young people and especially girls, she's in the minority by choosing to take computer science, which meant she had the chance to hear about AI in the classroom. But even for young people who choose computer science in school, at the moment AI isn't in the national Computing curriculum or part of GCSE computer science, so much of their learning currently takes place outside of the classroom. Caitlin added that she had had to go out of her way to find information about AI; the majority of her peers are not even aware of opportunities that may be out there. She suggested that we ensure AI is taught across all subjects, so that every learner sees how it can make their favourite subject even more magical and thinks "AI's cool!".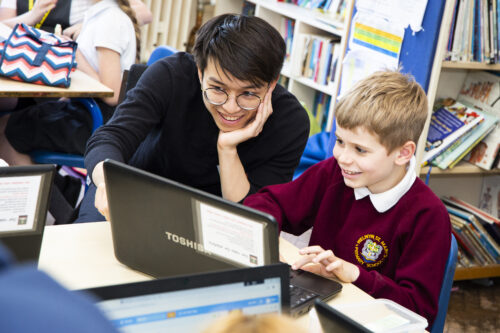 Philip Colligan, the CEO here at the Foundation, also described how AI could be integrated into existing subjects including maths, geography, biology, and citizenship classes. Danielle thoroughly agreed and made the very good point that teaching this way across the school would help prepare young people for the world of work in AI, where cross-disciplinary science is so important. She reminded us that AI is not one single discipline. Instead, many different skill sets are needed, including engineering new AI systems, integrating AI systems into products, researching problems to be addressed through AI, or investigating AI's societal impacts and how humans interact with AI systems.
On hearing about this multitude of different skills, our discussion turned to the teachers who are responsible for imparting this knowledge, and to the challenges they face.
The challenge of AI education for teachers
When we shifted the focus of the discussion to teachers, Philip said: "If we really want to equip every young person with the knowledge and skills to thrive in a world that shaped by these technologies, then we have to find ways to evolve the curriculum and support teachers to develop the skills and confidence to teach that curriculum."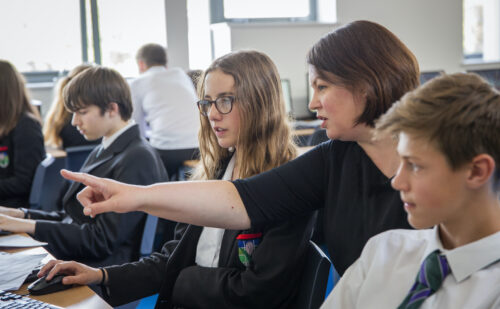 I asked the Minister what he thought needed to happen to ensure we achieved data and AI literacy for all young people. He said, "We need to work across government, but also across business and society more widely as well." He went on to explain how important it was that the Department for Education (DfE) gets the support to make the changes needed, and that he and the Office for AI were ready to help.
Philip explained that the Raspberry Pi Foundation is one of the organisations in the consortium running the National Centre for Computing Education (NCCE), which is funded by the DfE in England. Through the NCCE, the Foundation has already supported thousands of teachers to develop their subject knowledge and pedagogy around computer science.
A recent study recognises that the investment made by the DfE in England is the most comprehensive effort globally to implement the computing curriculum, so we are starting from a good base. But Philip made it clear that now we need to expand this investment to cover AI.
Young people engaging with AI out of school
Philip described how brilliant it is to witness young people who choose to get creative with new technologies. As an example, he shared that the Foundation is seeing more and more young people employ machine learning in the European Astro Pi Challenge, where participants run experiments using Raspberry Pi computers on board the International Space Station.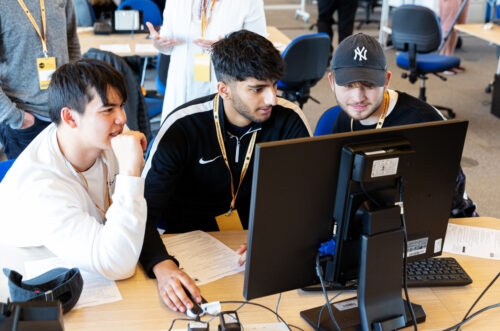 Philip also explained that, in the Foundation's non-formal CoderDojo club network and its Coolest Projects tech showcase events, young people build their dream AI products supported by volunteers and mentors. Among these have been autonomous recycling robots and AI anti-collision alarms for bicycles. Like Caitlin with her company idea, this shows that young people are ready and eager to engage and create with AI.
We closed out the panel by going back to a point raised by Mhairi Aitken, who presented at the Foundation's research seminar in September. Mhairi, an Alan Turing Institute ethics fellow, argues that children don't just need to learn about AI, but that they should actually shape the direction of AI. All our panelists agreed on this point, and we discussed what it would take for young people to have a seat at the table.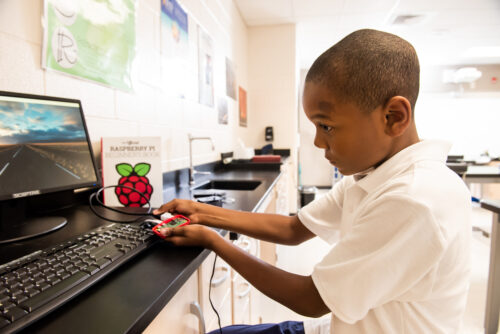 Alice advised that we start by looking at our existing systems for engaging young people, such as Youth Parliament, student unions, and school groups. She also suggested adding young people to the AI Council, which I'm going to look into right away! Caitlin agreed and added that it would be great to make these forums virtual, so that young people from all over the country could participate.
The panel session was full of insight and felt very positive. Although the challenge of ensuring we have a data- and AI-literate generation of young people is tough, it's clear that if we include them in finding the solution, we are in for a bright future.
What's next for AI education at the Raspberry Pi Foundation?
In the coming months, our goal at the Foundation is to increase our understanding of the concepts underlying AI education and how to teach them in an age-appropriate way. To that end, we will start to conduct a series of small AI education research projects, which will involve gathering the perspectives of a variety of stakeholders, including young people. We'll make more information available on our research pages soon.
In the meantime, you can sign up for our upcoming research seminars on AI and data science education, and peruse the collection of related resources we've put together.