Across the United States: Raspberry Jams at Barnes & Noble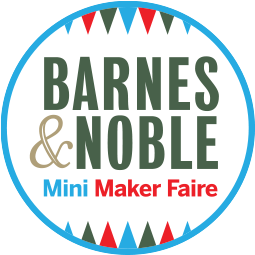 For our fans in the United States, we've joined up with Barnes & Noble Booksellers and Make: Magazine to host Raspberry Jams at a handful of select Barnes & Noble stores on Saturday November 7th at 2pm. It's all a part of the Barnes & Noble Mini Maker Faire, which runs at all B&N stores November 6th through 8th.
We've recruited community members within the United States to host Jams at the key locations listed below, but if you'd like to join in at a different store that's closer to you, don't hesitate to contact your store's Community Relations Manager to let them know you'd like to participate.
Like all other Jams, you'll find these Barnes & Noble Mini Maker Faire Jams on our handy Raspberry Jam map:
5604 Bay Street, Emeryville, CA
1217 Caroline Street, Atlanta, GA
5601 Brodie Lane, Austin, TX
800 Boylston Street, Boston, MA
728 Waukegan Road, Deerfield, IL
Eton Chagrin Boulevard, Woodmere, OH
9370 Sheridan Blvd, Westminster, CO
River Oaks, Houston, TX
1701 Mallory Lane, Brentwood, TN
33 E 17th St, New York, NY
10509 Gravelly Lake Dr. SW, Lakewood, WA
1780 North Woodland Park Drive, Layton, UT
12193 Fair Lakes Promenade Drive, Fairfax, VA
7620 Rivers Avenue, North Charleston, SC
Monmouth Mall, 180 NJ-35, Eatontown, NJ
3600 Stevens Creek Blvd, San Jose, CA
While you're there, keep an eye out for The MagPi on the newsstand! You can find more details about The Barnes & Noble Mini Maker Faire here.