Pioneers: the second challenge is…
Pioneers, your next challenge is here!
Do you like making things? Do you fancy trying something new? Are you aged 11 to 16? The Pioneers programme is ready to challenge you to create something new using technology.
As you'll know if you took part last time, Pioneers challenges are themed. So here's the lovely Ana from ZSL London Zoo to reveal the theme of the next challenge:
Make it outdoors
You have until the beginning of July to make something related to the outdoors. As Ana said, the outdoors is pretty big, so here are some ideas:
Resources and discounted kit
If you're looking at all of these projects and thinking that you don't know where to start, never fear! Our free resources offer a great starting point for any new project, and can help you to build on your existing skills and widen your scope for creating greatness.
We really want to see your creativity and ingenuity though, so we'd recommend using these projects as starting points rather than just working through the instructions. To help us out, the wonderful Pimoroni are offering 15 percent off kit for our Getting started with wearables and Getting started with picamera resources. You should also check out our new Poo near you resource for an example of a completely code-based project.
Getting started with wearables
Poo near you
Getting started with picamera
For this cycle of Pioneers, thanks to our friends at the Shell Centenary Scholarship Fund, we are making bursaries available to teams to cover the cost of these basic kits (one per team). This is for teens who haven't taken part in digital making activities before, and for whom the financial commitment would be a barrier to taking part. Details about the bursaries and the discount will be sent to you when you register.
Your Pioneers team
We've introduced a few new things for this round of Pioneers, so pay special attention if you took part last time round!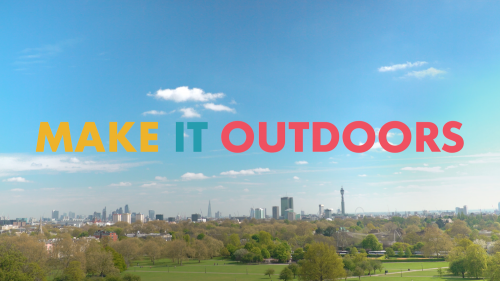 We're looking for UK-based teams of between two and five people, aged between 11 and 16, to work together to create something related to the outdoors. We've found that in our experience there are three main ways to run a Pioneers team. It's up to you to decide how you'll proceed when it comes to your participation in Pioneers.
You could organise a Group that meets once or twice a week. We find this method works well for school-based teams that can meet at the end of a school day for an hour or two every week.
You could mentor a Squad that is largely informal, where the members probably already have a good idea of what they're doing. A Squad tends to be more independent, and meetings may be sporadic, informal or online only. This option isn't recommended if it's your first competition like this, or if you're not a techie yourself.
You could join a local Event at a technology hub near you. We're hoping to run more and more of these events around the country as Pioneers evolves and grows. If you think you'd like to help us run a Pioneers Event, get in touch! We love to hear from people who want to spread their love of making, and we'll support you as much as we possibly can to get your event rocking along. If you want to run a Pioneers Event, you will need to preregister on the Pioneers website so that we can get you all the support you need well before you open your doors.
#MakeYourIdeas
As always, we're excited to watch the progress of your projects via social media channels such as Twitter, Instagram, and Snapchat. As you work on your build, make sure to share the 'making of…' stages with us using #MakeYourIdeas.
For inspiration from previous entries, here's the winner announcement video for the last Pioneers challenge:
Once you've picked a project, the first step is to register. What are you waiting for? Head to the Pioneers website to get started!