Clubs Conference 2023: Ideas and tools for CoderDojos and Code Clubs
On 24 and 25 March, more than 140 members of the Code Club and CoderDojo communities joined us in Cambridge for our first-ever Clubs Conference.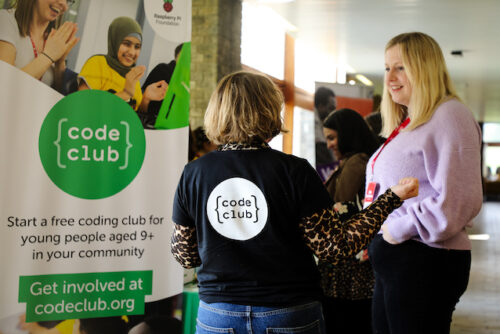 At the Clubs Conference, volunteers and educators came together to celebrate their achievements and explore new ways to support young people to create with technology. The event included community display tables, interactive workshops, discussions, and talks.
For everyone who couldn't join us in person, we recorded all of the talks that community members gave on the main stage. Here's what you can learn from the speakers.
Running your club
Jane Waite from our team offered a taste of the research we do and how you can get insights from it to help you run your own coding club. Watch Jane's talk to learn about the research that informs our projects for your club.
Rhodri Smith, who runs a Code Club, shared how you can use assistive technologies to open your club experience to more young people. Watch Rhodri's talk for some fantastic tips on how assistive technology can make Code Club accessible to children of all ages and abilities.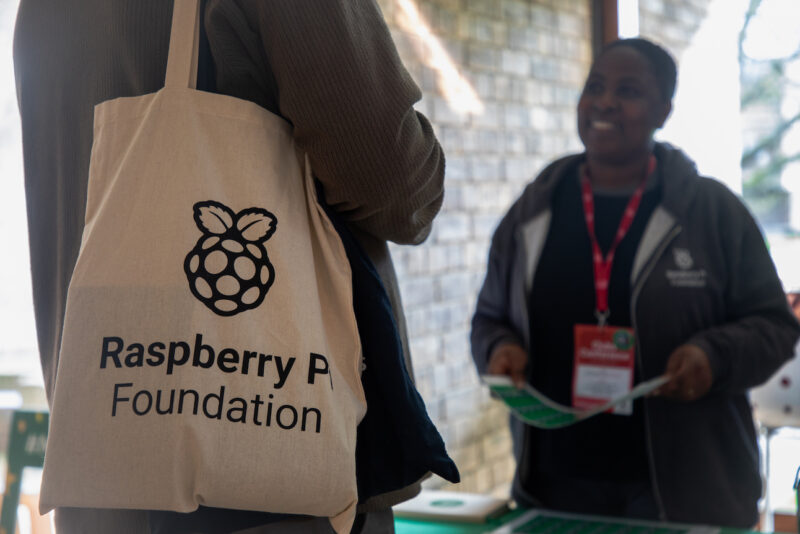 Dave Morley, who volunteers at the CoderDojo at Royal Museums Greenwich, presented his way of using Scratch projects to keep engaging Dojo participants. Watch Dave's talk for tips on how to create your own coding projects for young people.
Tim Duffey, who is part of the West Sound CoderDojo, shared how his Dojo ran successful online sessions during the coronavirus pandemic. Watch Tim's talk for great advice on how to run successful coding clubs for young people online.
Steph Burton from our team presented new resources we're working on to help clubs recruit and train volunteers. Watch Steph's talk for tips on how to recruit new volunteers for your coding club.
Engaging young people in your club
Sophie Hudson, who runs a Code Club in rural Yorkshire, told us how her school's Code Club turned taking part in Astro Pi Mission Zero into a cross-curricular activity, and how she partnered older learners with younger ones for peer mentoring that engaged new learners in coding. Watch Sophie's talk to learn how you can get your school involved in Astro Pi, especially if you don't have much adult support available.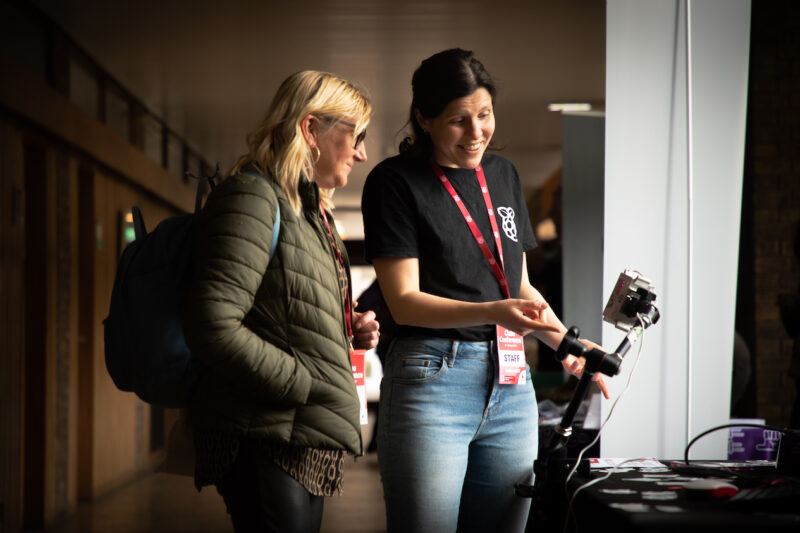 Helen Gardner from our team shared how you can motivate and inspire your coders by supporting them to share their projects in the Coolest Projects showcase — even their very first Scratch animation. Watch Helen's talk if you're looking for something new for your club.
The benefits of Code Club and CoderDojo for your community
Fiona Lindsay, who leads a Code Club, presented her insights into the skills beyond coding that young people learn at Code Club, and she shared some wonderful videos of her coders talking about their experience. Watch Fiona's talk to hear young girls talk about how to get more girls into coding, and for evidence of why every school should have a Code Club.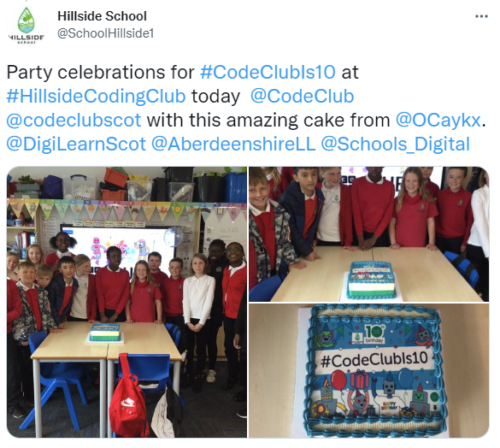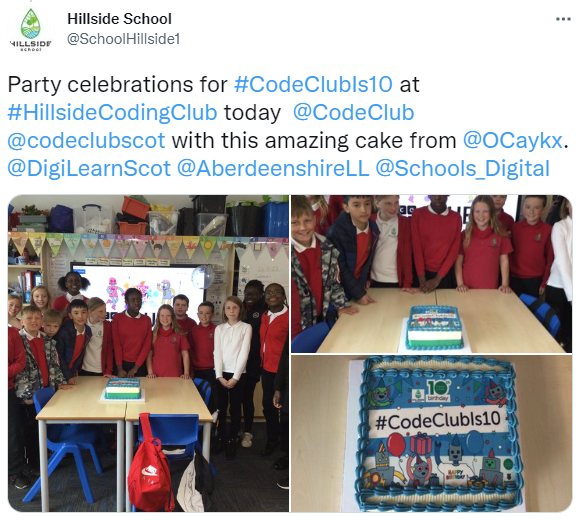 Bruce Harms, who is involved in AruCoderDojo, shared how he and his team are making the CoderDojo model part of their wider work to bring digital skills and infrastructure to Aruba. Watch Bruce's talk to learn how his team has tailored their coding clubs for their local community.
What is volunteering for CoderDojo and Code Club like?
Marcus Davage, who volunteers at a Code Club, shared his journey as a volunteer translator of our resources, and how he engaged colleagues at his workplace in also supporting translations to make coding skills available to more young people across the world. Watch Marcus's talk if you speak more than one language.
To end the day, we hosted a group of community members onstage to have a chat about their journeys with CoderDojo and Code Club, what they've learned, and how they see the future of their clubs. Watch the panel conversation if you want inspiration and advice for getting involved in helping kids create with tech.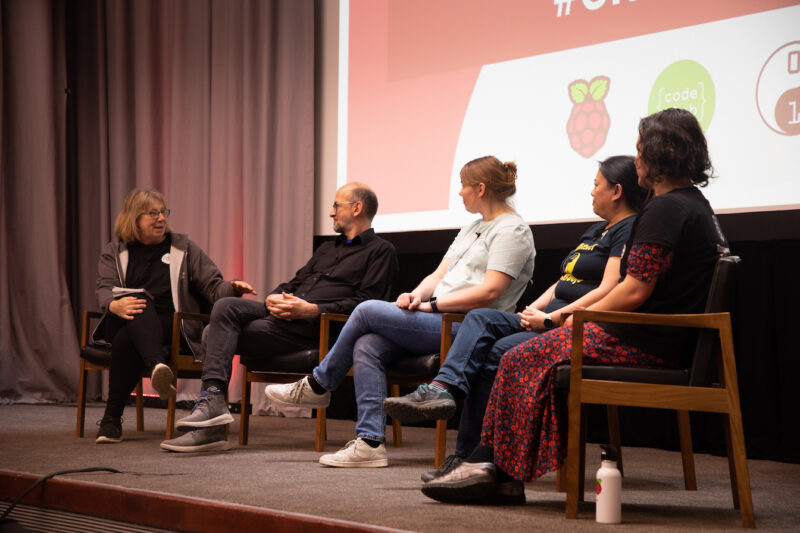 Thank you to everyone who gave talks, ran workshops, presented posters, and had conversations to share their questions and insights. It was wonderful to meet all of you, and we came away from the Clubs Conference feeling super inspired by the amazing work Code Club and CoderDojo volunteers all over the world do to help young people learn to create with digital technologies.
We learned so much from listening to you, and we will take the lessons into our work to support you and your clubs in the best way we can.