I spy… Carrie Anne on BBC Technobabble
We were very excited to welcome children's TV presenter Frankie Vu from CBBC's Technobabble, a TV show for children dedicated to explaining how technology works in a fun way, to Pi Towers towards the end of 2014 to talk about how computers are often found inside lots of different appliances, toys, and products.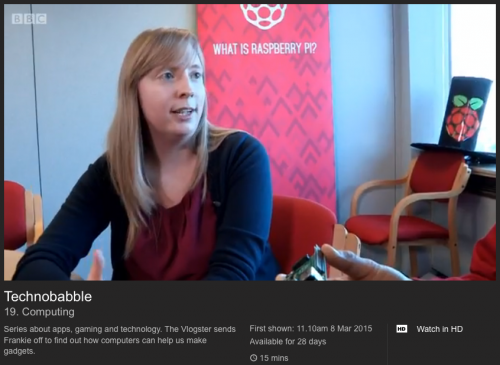 In an episode dedicated to Computing, Carrie Anne demonstrates some of our fun projects such as the weather station project and hamster party cam, both of which you can make and build with your students thanks to our free resources.
If you missed it, and you're in the UK, you can watch it on iPlayer (the segment starts at about 4 minutes in).