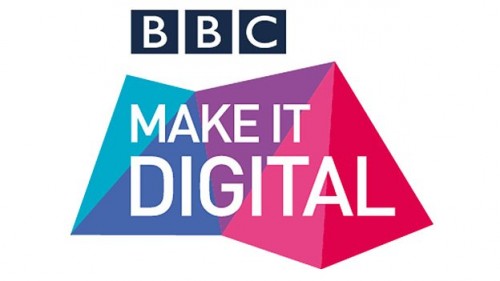 For Christmas 1982 my brothers and I got our first games console (an Intellivision as it happens. Yes reader, we were that family) and it was truly, mind-blowingly amazing. In fact, it was like magic. And that was the problem–it was like magic. No one had a clue how even their Grandstand Entertainment System (aka 'Pong 8-ways') worked and they certainly didn't have the tools to make their own computer games even if they wanted. We were consumers of tech, not creators.
So the early 1980s was basically rubbish and we were all sad. VHS clocks across the nation flashed in sync because nobody knew how to set them. Then along came home computers and changed *everything*: the majestic BBC Micro; the mighty Spectrum (the best because I had one and I say so); the marvellous C64. And the Dragon 32. At last we could get to grips with how computers worked and use them to make stuff. Amazing things came from this revolution–including the Raspberry Pi– but that's another story.
Fast forward at C-90 cassette speed to the present day. Life is full of space gadgets like smart phones, HD TVs and talking shoes. It's like magic. And that's the problem. Yet again, we are consumers of tech, not creators.
Raspberry Pi was made to help fix this problem and we constantly champion computing as a creative tool for young people. You can see this in many of our resources as well as initiatives such as our Creative Technologists mentoring program. In short–we think digital creativity is hugely important. Which is why we are delighted and proud to be one of the partners of BBC Make it Digital which launched today.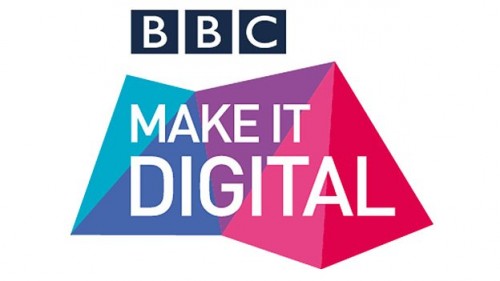 Make it Digital is a UK-wide initiative that aims to inspire "a new generation to get creative with coding, programming and digital technology" and to "capture the spirit of the BBC Micro." It will include free hardware for all year 7 students in the UK; training for thousands of young people; TV and radio programmes and online activities; national education events; and partnerships with organisations from all areas of digital creativity, technology and computing.
The Micro Bit
One part of Make it Digital is the small programmable device codenamed 'Micro Bit' that is currently in development and will be given to all schoolchildren in year 7 later this year.
The aim is to get young people programming on a simple platform that then acts as a "springboard" to full computers such as the Raspberry Pi. We're looking forward to getting our hands on the hardware to see what it can do.
GTA TV
Along with links to flagship programmes such as Dr Who there are a host of new programmes for TV and radio. We were especially intrigued by the announcement of "a drama based on Grand Theft Auto". I'm hoping that they run it back to back with the documentary on Ada Lovelace so that I can celebrate digital creativity in a happy yet cognitively dissonant sort of way. The line-up looks great and it will be good to see digital creativity and computing represented in depth on TV and radio at last.
Education
The BBC will be providing a range of formal learning activities and resources and there will be a resource finder to allow students, teachers and parents to find and access this material and more.
We're excited by BBC Make it Digital because it's closely allied with our own educational and creative aims. The Raspberry Pi Foundation's CEO Lance Howarth explains, "Getting kids excited about computing and making is crucial; it's central to the mission of Raspberry Pi. It's great to see the BBC and other organisations coming together to tackle this challenge. BBC Make it Digital will add to the range of affordable and accessible tools for kids everywhere. We look forward to developing educational resources to support the initiative."