Celebrate the Raspberry Pi's 8th birthday at a Raspberry Jam
On 29 February 2020, the Raspberry Pi Foundation will celebrate the eighth birthday of the Raspberry Pi computer (or its second birthday, depending on how strict you are about counting leap years).
Like any parent, we feel like time has flown by, and it's remarkable to think how far we've come in such a short space of time.
Since launching the credit-card–sized $35 Raspberry Pi Model B, we have sold 30 million high-quality, low-cost computers worldwide. Raspberry Pi has become the third best-selling general-purpose computer ever, behind only the Mac and the PC.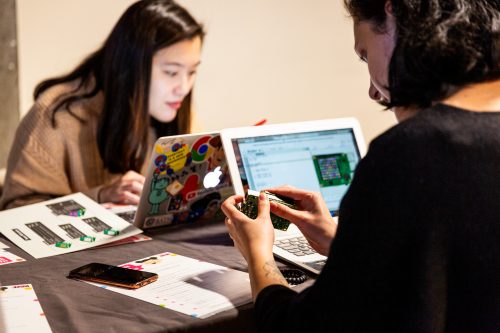 Our latest model, Raspberry Pi 4 Model B, is still the size of a credit card and still costs $35, but it's around 20 times faster, with more and speedier connectivity, as well as the neater board design that we introduced in 2014. Raspberry Pi computers are used everywhere from homes, schools, and factories to penguin colonies, volcanoes, and the International Space Station.
An amazing community
In many ways, what's been even more remarkable than the success of the product is the amazing community that has formed around our tiny, low-cost computer. These are the makers, educators, hobbyists, and entrepreneurs from all walks of life and all corners of the globe who share our passion for inspiring the next generation of digital creators. You can often read about them on this blog and in the official community magazine, The MagPi. You can also meet them in person at a Raspberry Jam.
Celebrate at a Raspberry Jam
Raspberry Jams are community-led meetups that bring people together to share, connect, and learn from each other. The first one was held in Manchester in 2012, and so far Jams have been held in more than 70 countries — and that's just the ones we know about.
While Jams take place throughout the year, there's a special tradition of Jams celebrating the birthday of the Raspberry Pi computer. This year, there were over 130 Raspberry Jam events in 39 countries, attended by 8000 people. Now that's a party!
Register your Birthday Jam and we'll send you some special swag
Next year, because it's a big birthday, we'll be sending a special box of swag to any Jam that is taking place between Saturday 15 February and Sunday 15 March 2020.
It's really simple to register your Birthday Jam: just fill in the Raspberry Jam submission form, including a valid event information URL linking to a webpage with more information about your event. (This is an excellent example of a Jam event listing.)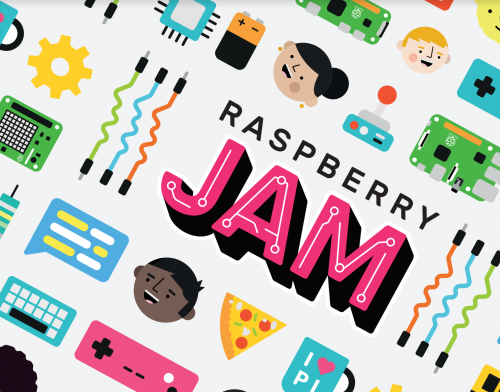 We'd prefer you to link to a public ticketing system (e.g. Eventbrite) if possible, but we know some libraries and community centres have restrictions that prevent them from doing this.
In order to ensure that your pack reaches you in time, we need you to register your Birthday Jam at least six weeks before your event.
As always, if you have any questions, please don't hesitate to ask us via jam@raspberrypi.org.