The Raspberry Pi Foundation and Bebras
We are delighted to announce a new partnership that will ensure the long-term growth and success of the free, annual UK Bebras Computational Thinking Challenge.
The Raspberry Pi Foundation has teamed up with Oxford University to support the Bebras Challenge, which every November invites students to use computational thinking to solve classical computer science problems re-worked into accessible and interesting questions.
Bebras is:
Open to students aged 6 to 18 (and it's quite good fun for adults too)
A great whole-school activity
Completely free
Easy to sign up to and take part in online
Open for two weeks every November; this year it runs from 4 to 15 November and you've still got until 31 October to register!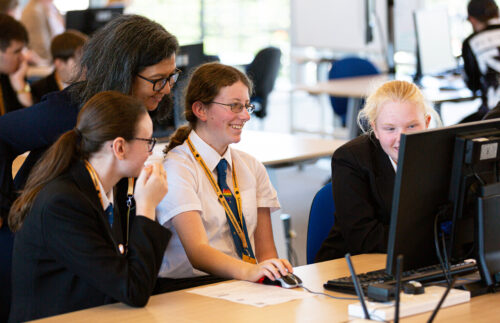 Why should I get involved in the Bebras Challenge?
Bebras is an international challenge that started in Lithuania in 2004. Participating in Bebras is a great way to engage students of all ages in the fun of problem solving, and to give them an insight into computing and what it's all about. Computing principles are highlighted in the answers, so Bebras can be quite educational for teachers too.
The UK became involved in Bebras for the first time in 2013, and the numbers of participating students have increased from 21,000 in the first year to 202,000 last year. Internationally, more than 2.78 million learners took part in 2018.
Bebras runs from 4 to 15 November this year
The challenge takes 40 minutes to complete
Use the practice questions on the website to get your students used to what they'll encounter in challenge
All the marking is done for you
The results are sent to you the week after the challenge ends, along with an answer booklet, so that you can go through the answers with your learners
The highest-achieving students in each age group are invited to Oxford University to take part in the second round over a weekend in January
To give you a taste of what Bebras involves, try this example question!
You've still got three more days to sign up for this year's Bebras Challenge.
Support computational thinking at your school throughout the year with Bebras
The annual challenge is only one part of the equation: questions from previous years are available as a resource with which teachers can create self-marking quizzes to use with their classes! This means you can support the computational thinking part of the school curriculum throughout the whole year.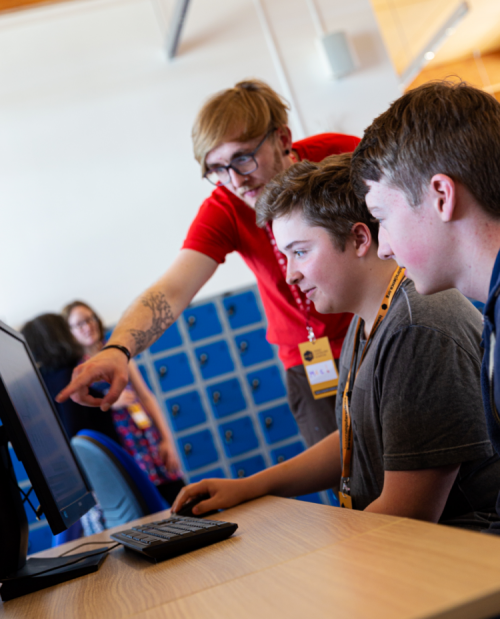 You can also use the Bebras App to try 100 computational thinking problems, and download sets of Bebras Cards for primary schools.
Follow @bebrasuk to stay up to date with what's on offer for you.