Goblin detector and Jam review – a guest post from 8-year-old Annabel
Liz: Annabel Oakley is eight years old. That makes her our youngest ever guest blogger! Here's her account of a day out at a the PyCon UK Raspberry Jam in September at Coventry University, and the goblin-scaring project she made with her Raspberry Pi. Thanks very much, Annabel – and thanks also to Dad, who helped out with the Goblin Detector and drove the car!
Annabel wanted a project to show at the computer conference. She decided to make a Goblin Detector which would sound a buzzer and flash a light, when her brother or sister went in her bedroom.
Annabel used a Raspberry Pi computer and a motion sensor.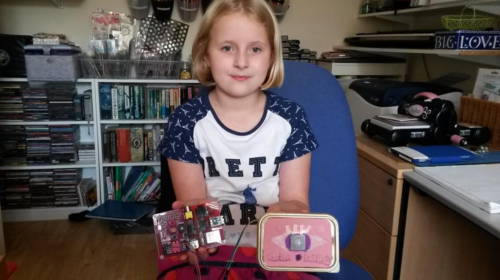 Her dad showed her what to do, and Annabel wired it up and wrote the program to control it.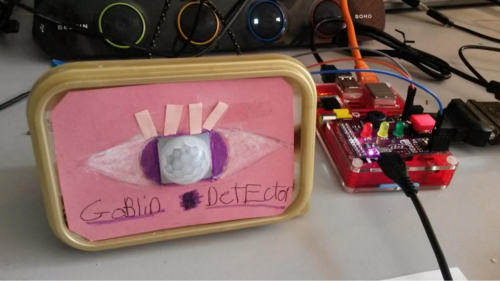 The program was written in a computer language called Python. The Goblin Detector has a motion sensor in a margarine tub. It connects to the Raspberry Pi using three wires.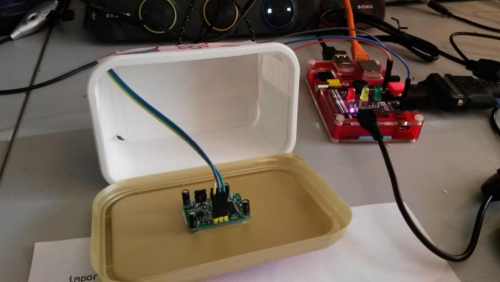 The Raspberry Pi has an add-on called Pibrella which gives it three lights, a buzzer and a button. It waits 5 seconds to let you get out of
the room, then it waits for movement. When it sees movement, it sounds a buzzer. You can press the button to stop the buzzer, and it will wait for movement again.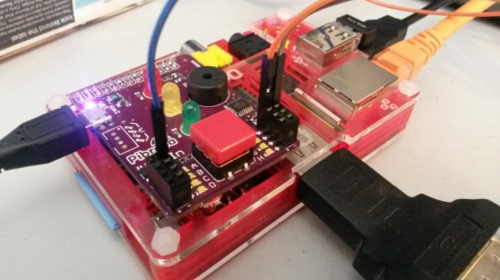 The motion sensor is very cheap, only £3, and can be found in light switches which turn off automatically. It has three wires:
• Positive
• Signal
• Negative
The program waits for a high current on the Signal wire, which means it has seen some movement. You can find out how to make and
program one yourself on Annabel's dad's website.
Then Annabel and her dad set off for the computer conference. The ticket was only £5 for children!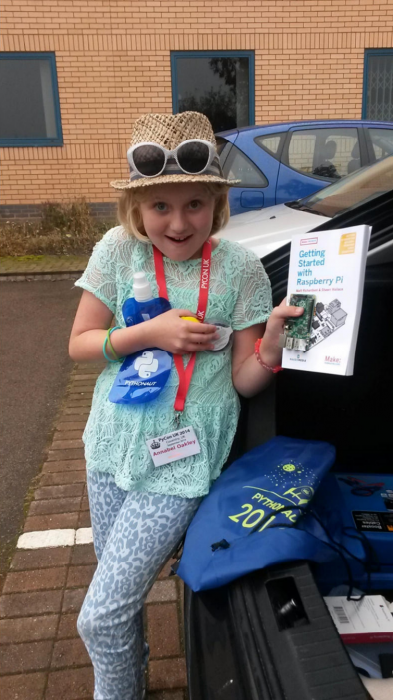 When Annabel got there, she got given a goody bag which included a brand new Raspberry Pi, a book and other goodies!
Annabel wrote a program to put the words "Hello World" on the screen in Minecraft.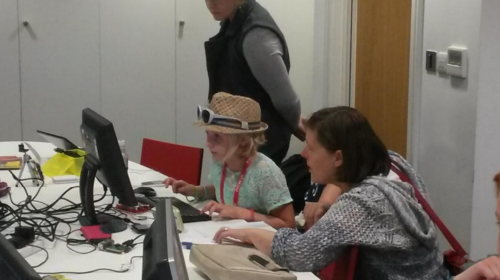 Some teachers were also at the conference. The teachers were learning how children used computers.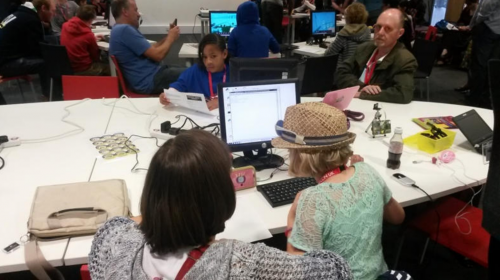 There were also some computer programmers helping the children and
teachers. The grown-ups were not allowed to touch the keyboards. The children had to do everything themselves! There were lots of grown-up computer programmers around to help out, and some of the children were already experts.
Lots of people were interested in Annabel's Goblin Detector.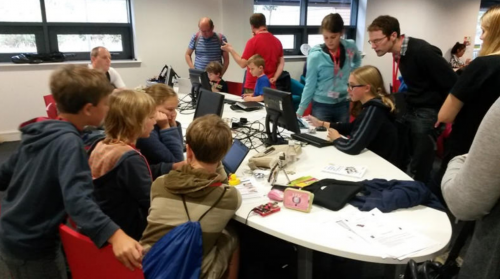 We let the children take it apart and program it for themselves. It was easy to put it back together.
Most of the children at the computer conference were girls. There was a whole pack of Brownies!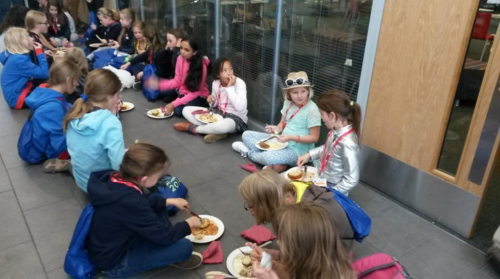 Annabel also saw some robots which could be programmed to dance.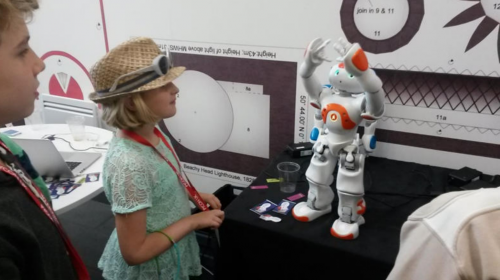 Annabel made a friend called Sam and they wrote a program to take lots of photos, and then turn those photos into an animated video.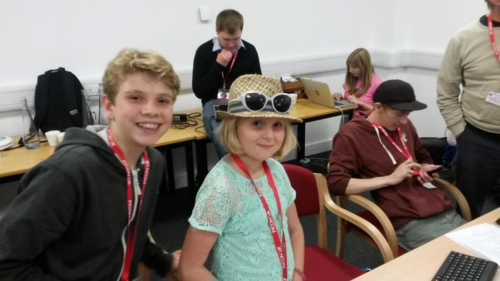 There were some famous programmers helping out, such as Carrie Anne Philbin and Ben Nuttall, who work for the Raspberry Pi charity.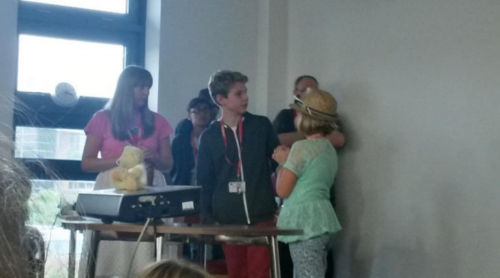 Sam and Annabel had to show off their animation to everyone else.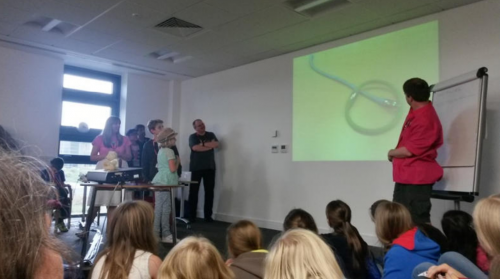 You can watch their 8-second animation here.