Learn about encryption with Prof. Sue Black!
Another exciting live stream took place yesterday, and it's still available for you to watch! A huge thank you to our inspiring special guest Sue Black, Professor of Computer Science, entrepreneur, and author of Saving Bletchley Park.
The coding session in this live stream was all about decrypting messages hidden with a Caesar Cypher! Here's the Scratch project for the Caesar Cypher wheel we used.
You can also do more coding to learn about this cypher with this week's code-along video or the 'Secret messages' project guide.
Project showcase: Harper's Car Loop
Newly minted digital maker Harper (9) from the UK joined us this week to do some coding and made a car loop! This was Harper's first time using Scratch — great job, Harper! Were you inspired by car chases in spy movies?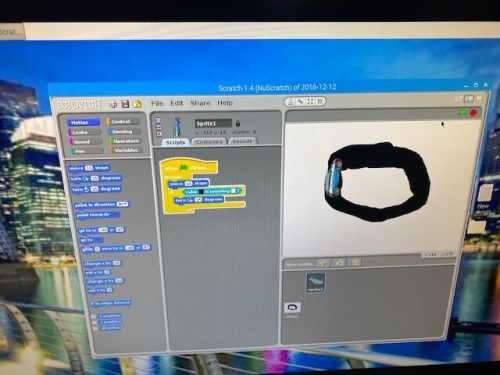 See what you can do when you put your mind to it? Anything you can imagine, of course! Don't forget to share your project with us when your digital making mission is complete.