Take part in the UK Bebras Challenge 2021 for schools!
The annual UK Bebras Computational Thinking Challenge is back to provide fun, brain-teasing puzzles for schools from 8 to 19 November!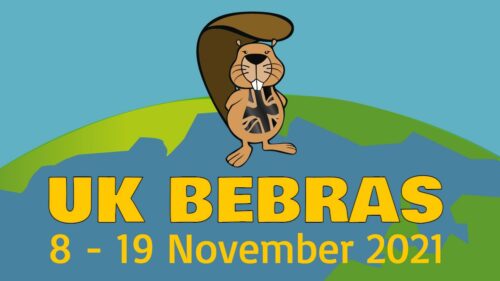 In the free Bebras Challenge, your students get to practise their computational thinking skills while solving a set of accessible, puzzling, and engaging tasks over 40 minutes. It's tailored for age groups from 6 to 18.
"I just want to say how much the children are enjoying this competition. It is the first year we have entered, and I have students aged 8 to 11 participating in my Computing lessons, with some of our older students also taking on the challenges. It is really helping to challenge their thinking, and they are showing great determination to try and complete each task!"

– A UK-based teacher
Ten key facts about Bebras
It's free!
The challenge takes place in school, and it's a great whole-school activity
It's open to learners aged 6 to 18, with activities for different age groups
The challenge is made up of a set of short tasks, and completing it takes 40 minutes
The closing date for registering your school is 4 November
Your learners need to complete the challenge between 8 and 19 November 2021
All the marking is done for you (hurrah!)
You'll receive the results and answers the week after the challenge ends, so you can go through them with your learners and help them learn more
The tasks are logical thinking puzzles, so taking part does not require any computing knowledge
There are practice questions you can use to help your learners prepare for the challenge, and throughout the year to help them practice their computational thinking
Do you want to support your learners to take on the Bebras Challenge? Then register your school today!
Remember to sign up by 4 November!
The benefits of Bebras
Bebras is an international challenge that started in Lithuania in 2004 and has grown into a worldwide event. The UK became involved in Bebras for the first time in 2013, and the number of participating students has increased from 21,000 in the first year to more than half a million over the last two years! Internationally, nearly 2.5 million learners took part in 2020 despite the disruptions to schools.

Bebras, brought to you in the UK by us and Oxford University, is a great way to give your learners of all age groups a taste of the principles behind computing by engaging them in fun problem-solving activities. The challenge results highlight computing principles, so Bebras can be educational for you as a teacher too.
Throughout the year, questions from previous years of the challenge are available to registered teachers on the bebras.uk website, where you can create self-marking quizzes to help you deliver the computational thinking part of the curriculum for your classes.
You can register your school at bebras.uk/admin.
Learn more about our work to support learners with computational thinking.