Look who's coming to Raspberry Fields 2018!
For those that don't yet know, Raspberry Fields is the all-new community festival of digital making we're hosting in Cambridge, UK on 30 June and 1 July 2018!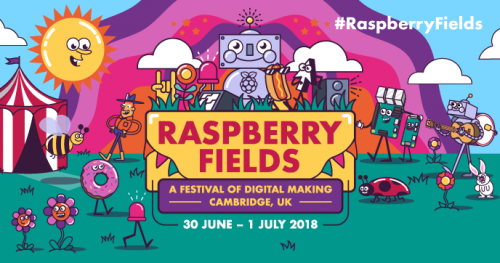 It will be a chance for people of all ages and skill levels to have a go at getting creative with tech! Raspberry Fields is a celebration of all that our digital makers have already learnt and achieved, whether through taking part in Code Clubs, CoderDojos, or Raspberry Jams, or through trying our resources at home.
We have a packed festival programme of exciting activities, talks, and shows for you to experience! So clear the weekend of 30 June and 1 July, because you won't want to miss a thing.
Saturday
On Saturday, we'll be welcoming two very special acts to the Raspberry Fields stage.
Neil Monteiro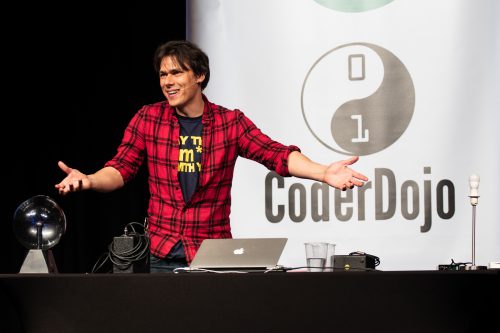 Originally trained as a physicist, Neil is famous for his live shows exploring the power of scientific thinking and how it helps us tell the difference between the real and the impossible.
Ada.Ada.Ada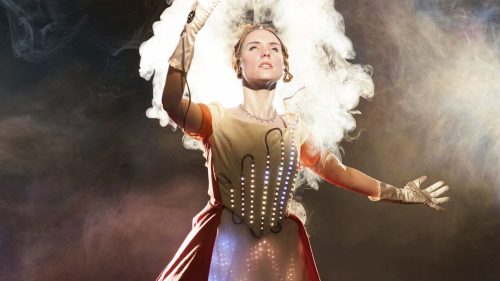 The spellbinding interactive show about computing pioneer Ada Lovelace — catch a sneak peek here!
Sunday
On Sunday, "Science Museum meets Top Gear" as Brainiac Live! takes to the stage to close Raspberry Fields in style.
Brainiac Live!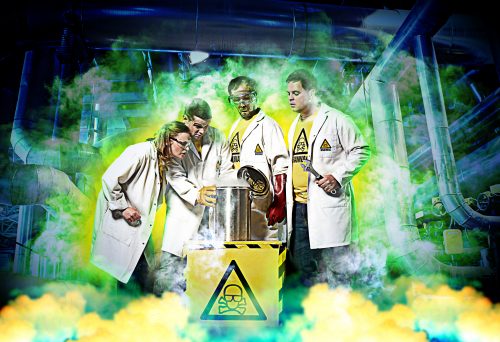 Strap on your safety goggles — due to popular demand science's greatest and most volatile live show arrives with a vengeance. The West End and international touring favourite is coming to Raspberry Fields!
More mischievous than ever before, Brainiac Live! will take you on a breathless ride through the wild world of the weird and wonderful. Watch from the safety of your seat as the Brainiacs fearlessly delve into the mysteries of science and do all those things on stage that you're too scared to do at home!
Weekend highlights
And that's not all — we'll also be welcoming some very special guests who will display their projects throughout the weekend. These include:
The Cauldron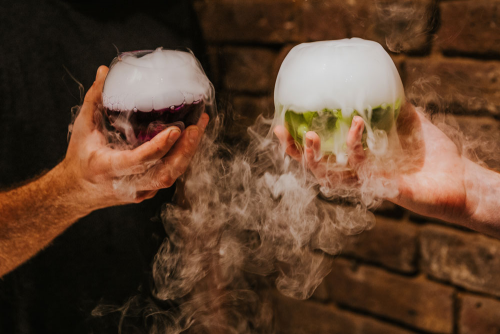 Brew potions with molecular mixology and responsive magic wands using science and technology, and bring the magic from fantasy books to life in this immersive, interactive experience! Learn more about The Cauldron here.
The mechanical Umbrella Tree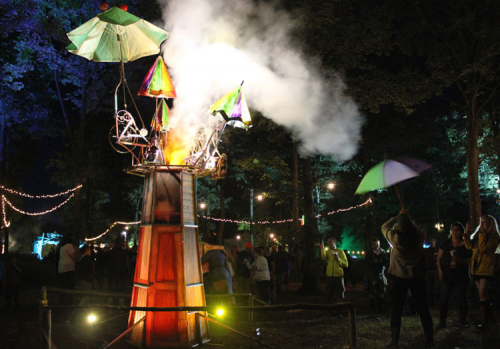 The Umbrella Tree is a botanical, mechanical contraption designed to bemuse, baffle, delight, and amuse all ages. Audiences discover it in the landscape singing to itself and dancing its strange mechanical ballet. The four-metre high structure weaves a creaky choreography of mechanically operated umbrellas, lights, and smoke.
Museum in a Box
Museum in a Box puts museum collections and expert knowledge into your hands, wherever you are in the world. It's an intriguing and interactive mix of replica objects and contextual content from museum curators and educators, directly at the tips of your fingers!
And there's still more to discover
Alongside these exciting and explosive performances and displays, we'll be hosting loads of amazing projects and hands-on activities built by our awesome community of young people and enthusiasts, as well as licensed resellers for you to get all the latest kit and gadgets!
If you're wondering about bringing along young children or less technologically minded family members or friends, there'll be plenty for them to enjoy — with lots of festival-themed activities such as face painting, fun performances, free giveaways, and delicious food, Raspberry Fields will have something for everyone!
Tickets!
Tickets are selling fast, so don't miss out — buy your tickets here today!
Fancy helping out? Find out about our volunteering opportunities.