Road trip.
These are the two words that Clive, our Director of Education says to me on a regular basis. In fact, he has promised me a road trip to Pencoed in Wales to visit the factory where our Raspberry Pis are manufactured in the UK for some time now. Not just any road trip, but one that involves an ice cream van serving raspberry ripple ice creams (avec flake) whilst motoring across the country to Sonic Pi melodies, containing the entire Foundation crew. You would be forgiven for thinking that this is all just mere ravings of a crazy ex-teacher. But you'd be wrong.
I'm pleased to be able to announce that this dream is to become a reality! Albeit, minus the ice cream van. For one time only, we are taking Picademy, our free CPD training programme for teachers, on the road to Wales this coming November, hosted at the Sony UK Technology Centre in Pencoed, South Wales. We have 24 places on Picademy Cymru, taking place on 19th & 20th November, for practicing classroom teachers in Wales. If you fit this description then please fill out our application form here or via our Picademy page. We are looking for fun, experimental, not-afraid-to-have-a-go, Welsh teachers willing to share their experiences and practices with others. Primary and secondary teachers from any subject specialism are welcome – you don't need any computing experience, just enthusiasm and a desire to learn.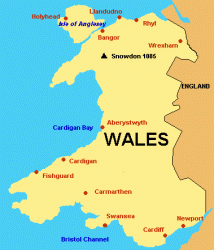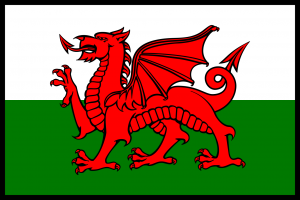 A few months ago, Dr Tom Crick, Senior Lecturer in Computing Science (and Director of Undergraduate Studies) in the Department of Computing & Information Systems at Cardiff Metropolitan University and Chair of Computing at School Wales got in touch to encourage us to run a Picademy in Wales, offering the support and encouragement we needed in order to make it happen. He says:
This is perfect timing for the first Picademy Cymru and a great opportunity for teachers, even though we still have significant uncertainty around reform of the ICT curriculum in Wales. Nevertheless, there are hundreds of teachers across Wales who have been working hard, particularly at a grassroots level with Computing At School and Technocamps, to embed more computing, programming and computational thinking skills into the existing ICT curriculum, as well as preparing for the new computer science qualifications. This will be a fantastic event and I look forward to helping out!
Join us for a tour of the factory, hands-on Raspberry Pi workshops, cross-curricular resource generation, and Welsh cakes. (If Eben and Liz don't eat all the Welsh cakes before we get our hands on them. It's been known to happen before.)