Inspiring educators with a special MagPi!
If there's one thing we're passionate about here at the Raspberry Pi Foundation, it's sharing our community's passion for making with technology. Back in January, the Education team exhibited at the Bett Show with a special Educator's Edition of our fabulous magazine, The MagPi. The goal was to share our projects and programmes with educators who could join our increasing community of digital makers. Like all our publications, a downloadable PDF was made available on our website; this was good thinking, as the magazine proved to be very popular and we ran out of copies soon after the show.
This year, we've been working hard to improve the support we provide to our Raspberry Pi Certified Educators when they take their first steps post-Picademy, and begin to share their new skills with their students or faculty on their own. In the past, we've provided printable versions of our resources or handed out copies of The MagPi. Instead of providing these separately, we thought it would be fun to bundle them together for all to access.
Thanks to the support of our colleagues in the MagPi team, we've been able to bring you a new and improved special edition of The MagPi: it's aimed at educators and is packed full of new content, including tutorials and guides, for use in schools and clubs. You can download a free PDF of the second issue of the special Educator's Edition right now. If you want a printed copy, then you'll need to seek us out at events or attend a Picademy in the UK and US whilst we have them in stock!
Contents include:
The digital making revolution in education: how the maker movement has been taking the classroom by storm!
A case study: creative computing at Eastwood Academy
How to start a Code Club in your school
Physical computing tutorials with Python and Scratch
Teaching computing with Minecraft
Blinky lights, cameras, micro:bits, and motor tutorials
Sonic Pi live coding
What's next for Astro Pi?
News about Raspberry Pi in education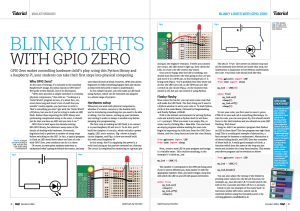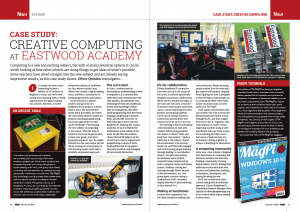 The MagPi Educator's Edition is freely licensed under Creative Commons (BY-SA-NC 3.0).