Get wordy with our free resources
Here at the Raspberry Pi Foundation, we take great pride in the wonderful free resources we produce for you to use in classes, at home and in coding clubs. We publish them under a Creative Commons licence, and they're an excellent way to develop your digital-making skills.
With yesterday being World Poetry Day (I'm a day late to the party. Shhh), I thought I'd share some wordy-themed [wordy-themed? Are you sure? – Ed] resources for you all to have a play with.
Shakespearean Insult Generator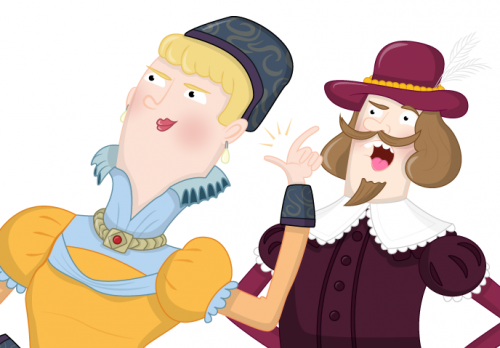 Have you ever found yourself lost for words just when the moment calls for your best comeback? With the Shakespearean Insult Generator, your mumbled retorts to life's awkward situations will have the lyrical flow of our nation's most beloved bard.
Thou sodden-witted lord! Thou hast no more brain than I have in mine elbows!
Not only will the generator provide you with hours of potty-mouthed fun, it'll also teach you how to read and write data in CSV format using Python, how to manipulate lists, and how to choose a random item from a list.
Talk like a Pirate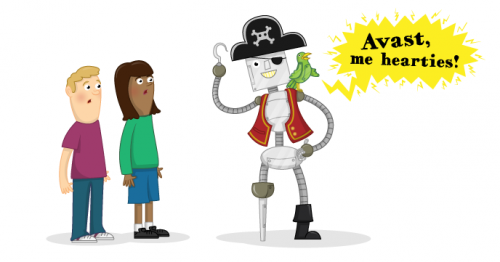 Ye'll never be forced t'walk the plank once ye learn how to talk like a scurvy ol' pirate… yaaaarrrgh!
The Talk like a Pirate speech generator teaches you how to use jQuery to cause live updates on a web page, how to write regular expressions to match patterns and words, and how to create a web page to input text and output results.
Once you've mastered those skills, you can use them to create other speech generators. How about a speech generator that turns certain words into their slang counterparts? Or one that changes words into txt speak – laugh into LOL, and see you into CU?
Secret Agent Chat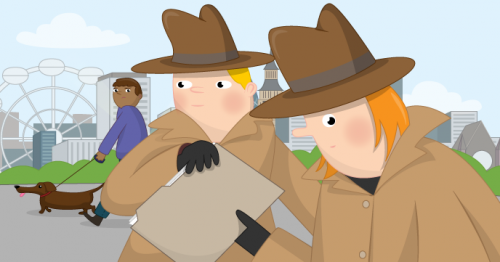 So you've already mastered insults via list manipulation and random choice, and you've converted words into hilarious variations through matching word patterns and input/output. What's next?
The Secret Agent Chat resource shows you how random numbers can be used to encrypt messages, how iteration can be used to encrypt individual characters, and, to make sure nobody cracks your codes, the importance of keeping your keys secret. And with these new skills under your belt, you can write and encrypt messages between you and your friends, ensuring that nobody will be able to read your secrets.
Unlocking your transferable skill set
One of the great things about building projects like these is the way it expands your transferable skill set. When you complete a project using one of our resources, you gain abilities that can be transferred to other projects and situations. You might never need to use a 'Talk like a Pirate' speech generator, but you might need to create a way to detect and alter certain word patterns in a document. And while you might be able to coin your own colourful insults, making the Shakespearean Insult Generator gives you the ability to select words from lists at random, allowing you to write a program that picks names to create sports or quiz teams without bias.
All of our resources are available for free on our website, and we continually update them to offer you more opportunities to work on your skills, whatever your age and experience.
Have you built anything from our resources? Let us know in the comments.