Our brand-new Christmas resources
It's never too early for Christmas-themed resources — especially when you want to make the most of them in your school, Code Club or CoderDojo! So here's the ever-wonderful Laura Sach with an introduction of our newest festive projects.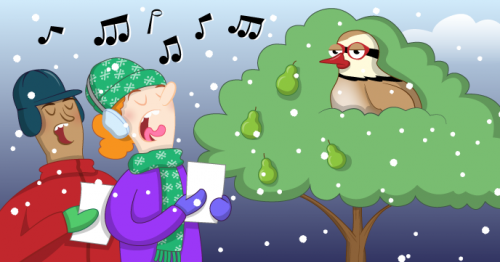 In the immortal words of Noddy Holder: "it's Christmaaaaaaasssss!" Well, maybe it isn't quite Christmas yet, but since the shops have been playing Mariah Carey on a loop since the last pumpkin lantern hit the bargain bin, you're hopefully well prepared.
To get you in the mood with some festive fun, we've put together a selection of seasonal free resources for you. Each project has a difficulty level in line with our Digital Making Curriculum, so you can check which might suit you best. Why not try them out at your local Raspberry Jam, CoderDojo, or Code Club, at school, or even on a cold day at home with a big mug of hot chocolate?
Jazzy jumpers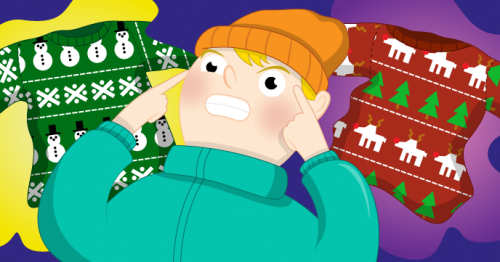 Jazzy jumpers (Creator level): as a child in the eighties, you'd always get an embarrassing and probably badly sized jazzy jumper at Christmas from some distant relative. Thank goodness the trend has gone hipster and dreadful jumpers are now cool!
This resource shows you how to build a memory game in Scratch where you must remember the colour and picture of a jazzy jumper before recreating it. How many jumpers can you successfully recall in a row?
Sense HAT advent calendar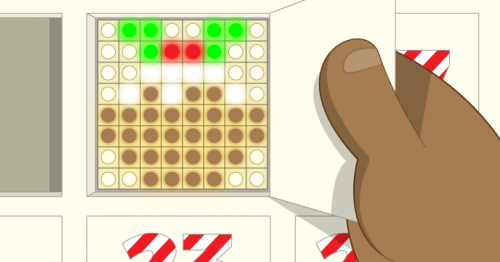 Sense HAT advent calendar (Builder level): put the lovely lights on your Sense HAT to festive use by creating an advent calendar you can open day by day. However, there's strictly no cheating with this calendar — we teach you how to use Python to detect the current date and prevent would-be premature peekers!
Press the Enter key to open today's door:
(Note: no chocolate will be dispensed from your Raspberry Pi. Sorry about that.)
Code a carol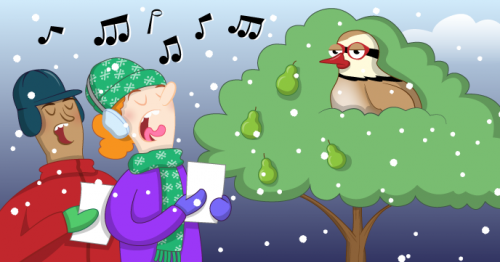 Code a carol (Developer level): Have you ever noticed how much repetition there is in carols and other songs? This resource teaches you how to break down the Twelve days of Christmas tune into its component parts and code it up in Sonic Pi the lazy way: get the computer to do all the repetition for you!
No musical knowledge required — just follow our lead, and you'll have yourself a rocking doorbell tune in no time!
Naughty and nice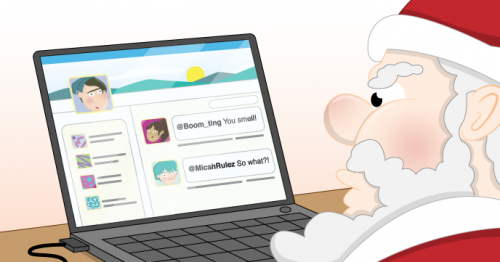 Naughty and nice (Maker level): Have you been naughty or nice? Find out by using sentiment analysis on your tweets to see what sort of things you've been talking about throughout the year. For added fun, why not use your program on the Twitter account of your sibling/spouse/arch nemesis and report their level of naughtiness to Santa with an @ mention?
raspberry_pi is 65.5 percent NICE, with an accuracy of 0.9046692607003891
It's Christmaaaaaasssss
With the festive season just around the corner, it's time to get started on your Christmas projects! Whether you're planning to run your Christmas lights via a phone app, install a home assistant inside an Elf on a Shelf, or work through our Christmas resources, we would like to see what you make. So do share your festive builds with us on social media, or by posting links in the comments.