Renew your focus with code!
All aboard this non-stop train to your renewed body and mind, digital makers! With last week's projects, you found your calm. This week, we invite you to code a project to help you concentrate!
Let's discover even more ways to look after ourselves using digital making.
Look out for our new extra live stream code-along at a USA-friendly time!
Starting this week, you can hop into hyper focus with Mr. C, Christina, and their special guests during our weekly live streams on Wednesdays AND Thursdays!
You can code along with Mr C and special guests on Wednesday at 5.30pm BST / 12.30pm EDT / 10.00pm IST
If you're in the USA (or somewhere else in the Americas), join Christina on Thursday at 3.30pm PDT / 5.30pm CDT / 6.30pm EDT for an additional live stream!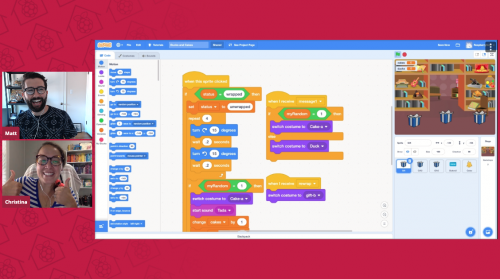 We have to thank our partner Infosys Foundation USA for making this new Thursday live stream possible! We love their dedication to expanding computer science and maker education to students and teachers all over the United States. Parents and teachers can learn more and access free professional development resources through their Pathfinders Online Institute.
Renew your focus this week!
You can always bring things into focus that aren't clear — you just have to relax and concentrate. It's the same for digital making as for other things you do in life: when you don't know what the next step is, just take your time and focus your energy. So code something that helps you renew your focus!
To focus better, sometimes you need to wake up your body, and sometimes you need to wake up your mind! Our team of educators shows you how to get started:
Stretch it out!
It's hard to concentrate when your body wants to move! So Marc shows you how to create a Scratch program that'll help you sit and stretch to feel healthy in your body. This video is based on our brand-new 'Stretch and relax' project guide.
Keep your eyes on the prize!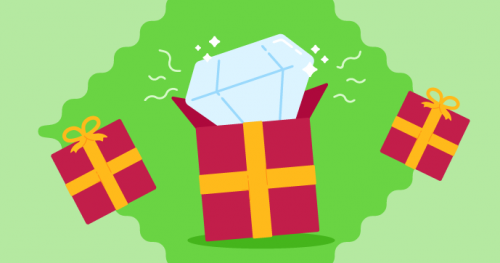 Hone your focus by coding your own concentration game in Scratch where you have to keep your eye on the prize! Follow our brand-new 'Focus on the prize' project guide to create this game.
Show us where your focus leads your projects!
When you're focused, there's no telling what amazing things your mind and body will allow you to do! We would LOVE to see what you create this week.
And if your focus helps you find any new ideas or suggestions for us, share your feedback with us too!
You're doing great, digital makers! Happy coding.