Let's see your true colours shine through!
When your digital world feels a little dull, just bring it to life with a splash of colour! Who needs Picasso or Michelangelo when YOU'RE the most creative digital maker of all time? So this week, let's work together to create something colourful! 
Don't forget that you can join Mr. C and a special guest this Wednesday at 2.00pm BST / 9.00am EDT / 7.30pm IST at rpf.io/home for a new live coding session!
Let's make it colourful this week!
We don't live in a world where everything is black and white — our world is FULL of colours, from yellows to blues to purples! So in your project this week, use a mixture of colours to create a scene or to express an emotion: the choice is yours to make.
With choices come decisions, and sometimes making decisions on your own can be tough, which is why our team is here to point the way to a few options:
Code, sparkle, pop!
Brighten up your day with a rainbow of sparkles by following Marc and Jimi in this week's video! You can make this Python project with or without a Raspberry Pi and Sense HAT. It's based on our 'Random sparkles' project guide (available in 9 languages).
You like it, YOU name it!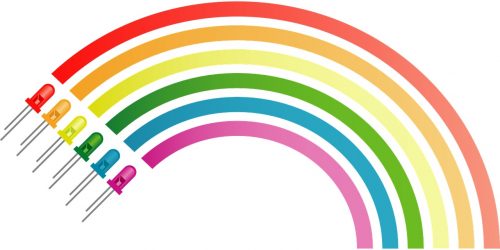 Create your personalised dictionary of colours for your Python programs! Then you don't code using "blue, red, green" anymore, but instead with "milkshake, ice cream, donut" or whatever YOU want. (This project guide is available in 21 languages.)
Follow the pattern!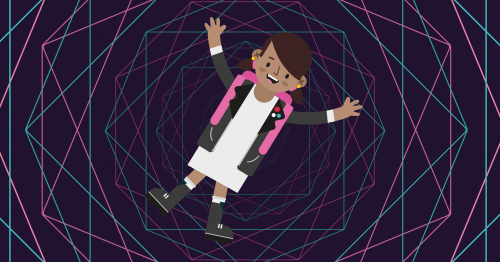 On our live stream on Wednesday, Mr C will take inspiration from the 'Pattern pen' project guide. If you want to take a sneak peek today and do some Scratch coding, check out the project guide now! Let your code take shape as patterns and colours ? (This project guide is available in 15 languages.)
Make us green with envy by sharing your project!
All of your work deserves to be admired in an exhibition, and we just happen to have the perfect place to showcase what you create! Make sure you share your completed project with us when you're done, and maybe you'll see it in our next project showcase blog. Also, it never fails to get a little feedback to perfect your craft, so let us know any feedback you have for us too.
Let your colours shine through this week, digital makers! We can't wait to see what you create.
---
P.S. None of our work would be possible without the support of individuals and organisations that care about the amazing things that young digital makers around the world are doing. If you'd like to support us too, visit our donation page today!