Join us for Scratch Month!
Hello digital makers!
Happy Scratch Month! The Digital Making at Home team is excited to join the Scratch community this month to imagine, create, and share coding projects from our homes to yours all over the world! Scratch is a visual programming tool that allows users to code using a drag-and-drop interface. You can create computer games, interactive stories, and even animations!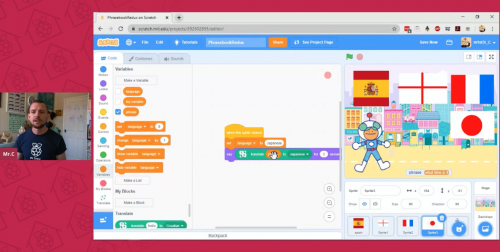 We are huge fans of Scratch at the Raspberry Pi Foundation, so much so that we have tons of resources for the beginner to the Scratch aficionado. We'll be coding with Scratch all month long following the Scratch Team themes for the week, and we hope you'll join us!
Here are some resources to help you get started:
We love to see your projects, so make sure to share your projects here for a chance to be featured on the blog. We can't wait to see what you create!