Do virtual sports with us!

Let the games begin! Take your best shot this week, digital makers: we invite you to have some virtual fun with sports!
And remember to visit rpf.io/home on Wednesday at 2.00pm BST / 9.00am EDT / 7.30pm IST to catch our next live stream coding session with Mr. C and a special guest!
Let's kick off virtual sports week!
Get ready to bring your favourite sport to life indoors using code! We are your biggest fans, and we know you've got the skills to set a new personal record with your coding project this week.
Our team is here to cheer you on:
Penguin football!

You can create a fun football game in Scratch with Mr C and his sidekick Zac. How many penalties can you score? This project is based on our free 'Beat the goalie' project guide (available in 10 languages).
A race to the finish line!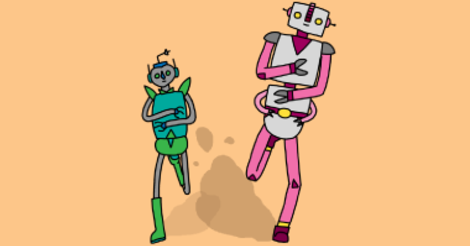 Run, coders, run! Follow our free 'Sprint' project guide to make a Scratch game that's a race to the finish line. Who's gonna finish first? This project guide is available in 9 languages.
Coding down the slopes!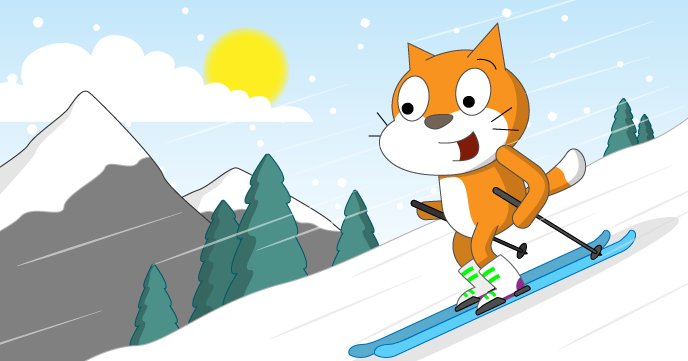 It's always snowing somewhere in the world! Why not go skiing with Scratch Cat using your digital making skills? Follow our free 'Scratch Cat goes skiing' project guide to create this game. This project guide is available in 11 languages.
Pass us your projects!
What makes being on a team great is that you can learn from each other, which is why we would love for you to share your project with us! And, of course, practice makes perfect, so if you see any areas of improvement for Digital Making at Home, send us your feedback.
On your marks… get set… go code!
Three cheers for our volunteer translators!
Digital Making at Home is a team effort, and part of our team are the amazing volunteer translators around the world who make sure that young people can access each week's projects in lots of different languages. Join us in sending a huge, huge thank you to them for their hard work and their enthusiasm!
PS We're able to create free resources for young digital makers across the world thanks to the donations of individuals and organisations that support our work! Find out today how you can join our team of supporters too.