Picademy North America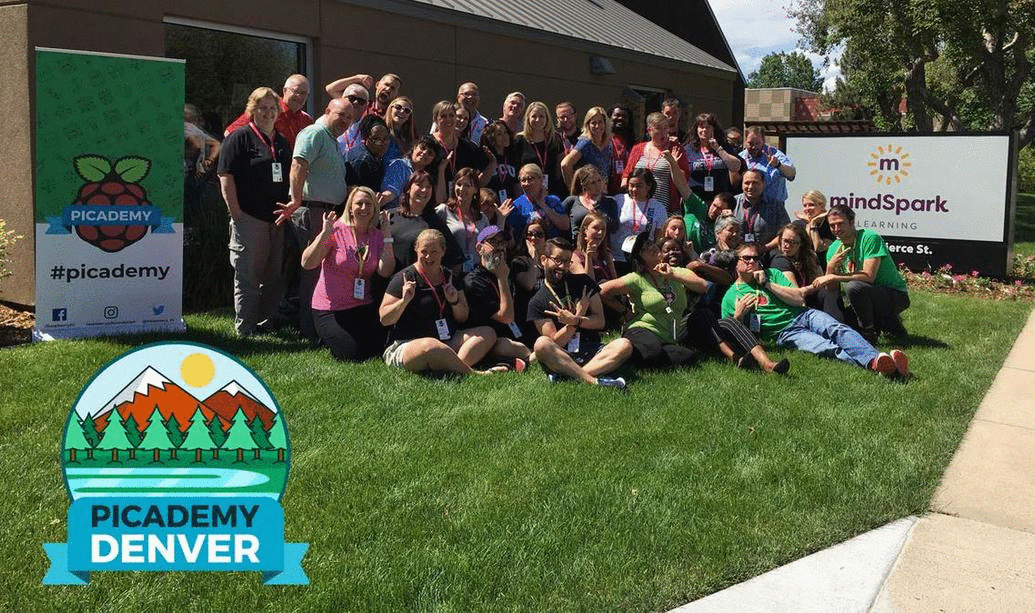 Picademy is the Raspberry Pi Foundation's free, two-day training program that helps educators jump start their digital making journey. You'll learn how to bring coding to life and explore new ways to create with technology. Since 2016, Picademy has reached over 790 educators in North America and supported them to teach computing with confidence, creativity, and excitement.
We will annouce the Picademy 2019 season in January. You can sign up to receive an email announcement on next year's program once applications are open.
Key information
Cost: free
Time: two full days
Who: educators of all types
What: digital making & physical computing
When: see dates below
Raspberry Pi Certified Educators
After graduating from Picademy, attendees become Raspberry Pi Certified Educators and join an active network of educators around the world. They also gain access to high-quality educational resources as well as additional professional development opportunities within our network.
It's official! I am now @Raspberry_Pi Certified Educator!! I met many incredible educators and am inspired to continue coding and teaching digital making. Thank you #Picademy and @mymindSpark
Picademy is for all educators, including classroom teachers, librarians, technology coaches, after-school and community educators and beyond. No experience with computer science or coding is required.
Want to learn more? Read this educator blog post to learn more about Picademy's impact or watch the video below from the Picademy 2018 season.
A total of 80 educators from all over the globe visited Liberty Science Center the week of June 18 – 22 to learn coding and technology skills as part of the Raspberry Pi Foundation's Picademy program. The week of learning culminated in a programming design challenge where the participants created projects using their new skills via the Raspberry Pi computer.
2019 Picademy Season
We will be in three different cities for the Picademy 2019 season. Sign up to our newsletter below to receive an application annoucement email.
Picademy North America is funded in part by the Broadcom Foundation.