Picademy North America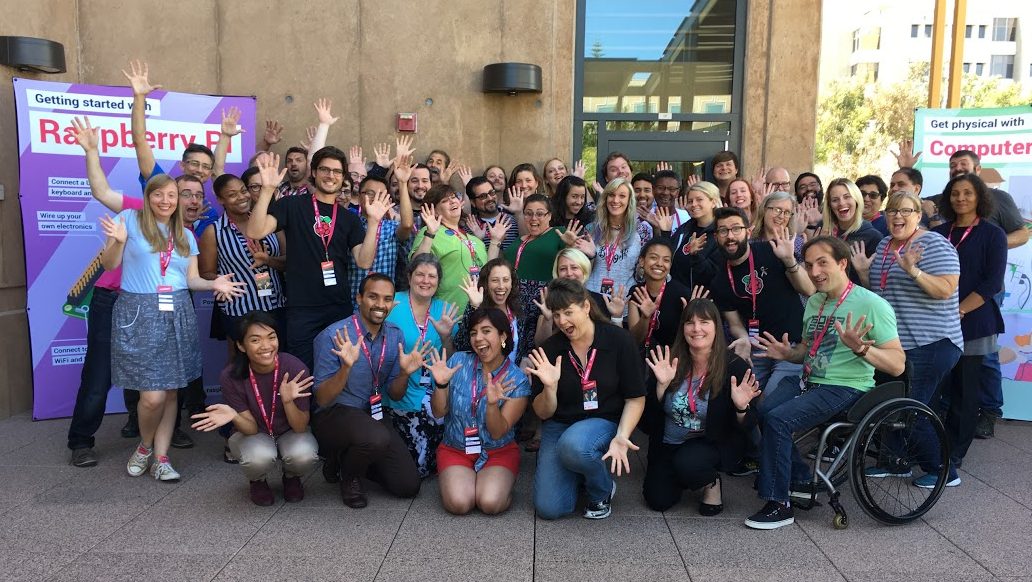 Since 2016, the Raspberry Pi Foundation's Picademy program has reached over 400 educators in North America. This free, two-day training program provides educators with the confidence and skills they need to incorporate coding and physical computing into their learning environments and jump start their digital making journey.
Interested in attending? Sign up for 2018 program announcements.
Raspberry Pi Certified Educators
After graduating from Picademy, attendees become Raspberry Pi Certified Educators and join an active network of digital making educators around the world. As Raspberry Pi Certified Educators, they gain access to high-quality educational resources, additional professional development trainings, and leadership opportunities within a growing community digital making champions.
Picademy is for all educators, including classroom teachers, librarians, technology coaches, after-school and community educators and beyond. No experience with technology is required.
Read this educator blog post to learn more about Picademy's impact.
So excited to have graduated today as @Raspberry_Pi Certified Educator w/ my partner in STEM @LeylaRiley #Picademy Thanks @BroadcomSTEM
Key information
For: educators of all types
Time: two full days
Cost: free
Dates: 2018 season to be announced
2017 Picademy Season
Over 300 educators from 32 different states and 10 different countries participated in the 2017 Picademy season. We'd like to thank the following institutions for their partnership:
| City | Local Partner |
| --- | --- |
| Providence, Rhode Island |   |
| Irvine, California | |
| Ann Arbor, Michigan |   |
| Boise, Idaho | |
Stay in touch
Interested in future Picademy workshops in the North America? Fill out the form below to receive email updates once our 2018 program is announced.