Interested in getting your hands on a PlantPot Bot?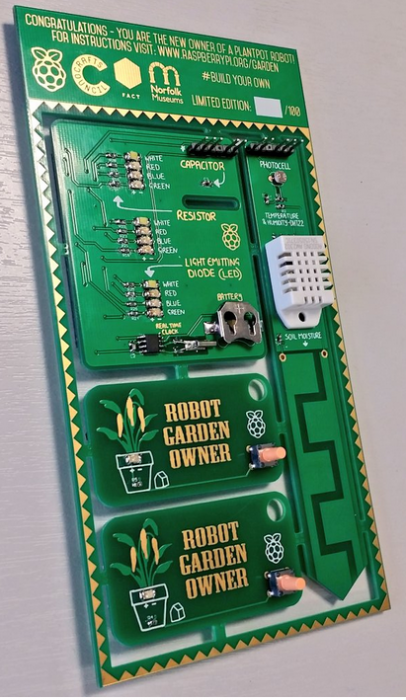 You can get your mitts one 1 of the 100 limited edition kits by attending one of our free workshops.
Public Workshops
The public workshops are open to adult/child partners; You must have someone over 18 years old and someone under 18 years old in your partnership.
11:30 – 16:00 7th November 2015 – Norwich Castle, Norfolk UK

11:30 – 16:00 5th December 2015 – – Norwich Castle, Norfolk UK
Price: £10 per pair and the robot kit to take home. Booking essential, ring 01603 495897.
All proceeds go to the upkeep of the Norwich Castle Museum.
You can programme your Robot however you like: Want it to flash red when your plant is thirsty, or green, or white? Or turn blue when your plant is cold? Sure thing.
Whilst your PlantPot Robot is letting you know how your garden is, it's also collecting data and saving it in a spreadsheet; light levels, humidity, soil moisture and temperature.
The workshop is suitable for ages 12 and up. Please note, this workshop is for children accompanied by an adult. 

All materials and tech will be provided.