The MagPi Educator's Edition
Download the special The MagPi Educator's Edition, the issue for teachers and educators interested in Raspberry Pi and computer science.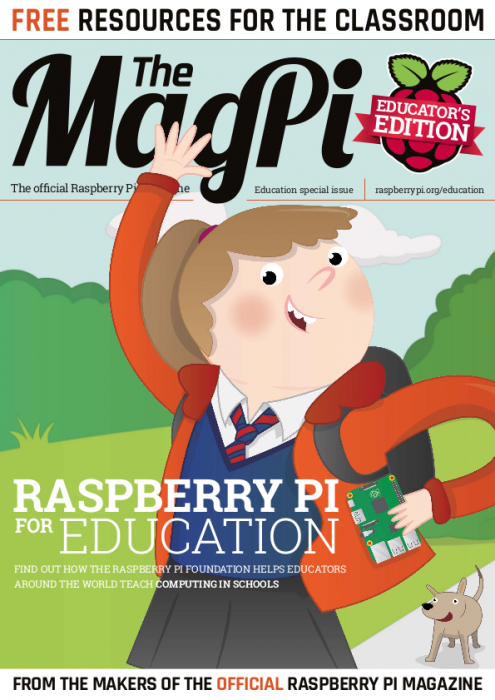 Contents include:
Digital Making Revolution
How making – creating computer-powered objects – inspires kids to learn
Picademy: Teaching the teachers
Free teacher training in all things Raspberry Pi and computing
Astro Pi: Your code in space
Learn how astronaut Tim Peake is using school children's code on the ISS
Advancing computer science with Raspberry Pi
Why Raspberry Pi's free teaching resources can help educators and learners
Sonic Pi Live Coding
A tutorial example using Sonic Pi to create music on the fly with code
See the contents page to find out more details on these and other articles.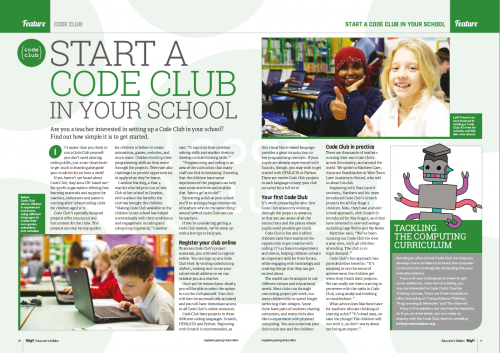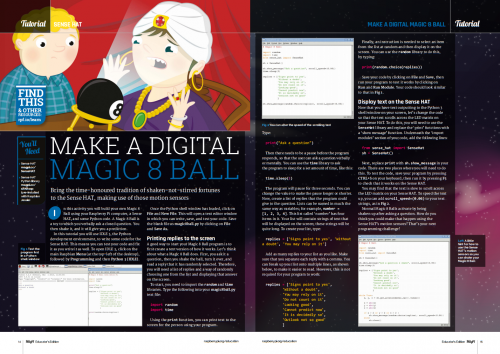 The MagPi Educator's Edition is freely licensed under Creative Commons (BY-SA-NC 3.0).