The sharp-eyed among you will have noticed that a couple of months back, we were advertising for a new CEO of the Raspberry Pi Foundation.  
Today we're really excited to announce that Philip Colligan will be joining us in July as the new CEO of the Raspberry Pi Foundation.  Philip will be responsible for overseeing all of our charitable activities – that's everything from our outreach and learning resources to grant-giving and partnerships with government and other organisations.  He'll be working closely with Eben, who continues as the CEO of Raspberry Pi Trading.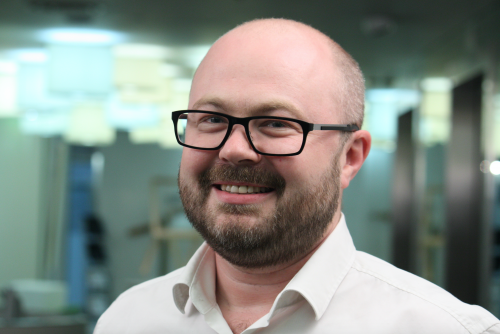 Philip joins us from Nesta, a charity that supports innovation, where he is the Deputy Chief Executive and Executive Director of Nesta's Innovation Lab. In his role at Nesta, he's supported hundreds of innovators in public services, charities and social enterprises, and has also been an adviser to government.
One of Nesta's areas of work is helping young people get involved in digital making and creativity, so with Philip on board, we're hoping that there will be lots of opportunities to work together in future.
Before his time at Nesta, Philip had a career in national and local government, working at the Home Office and Camden Council.  Outside of work he's a dad, school governor and craft cider maker; a skill we plan on making full use of. (We also hope that his experience in wrangling the Home Office will be helpful when he is called to deal with the weekly détente in the office when Gordon annexes the biscuit tin.)
Philip's perfectly qualified to come and drive the next phase of the Foundation's charitable work; we're delighted he's decided to come and join us. We want to see the Foundation grow in scope and ambition, and we think he's exactly the person to help us do that. Welcome aboard, Philip!