Let's see what you've all made!
Welcome to the first-ever Digital Making at Home project showcase! The whole team at the Raspberry Pi Foundation has been having a blast with all the inspiring projects you've sent so far, and we're excited to showcase some of your creations for the entire digital making community across the world.
Who's ready to see some projects?!
The Blurberator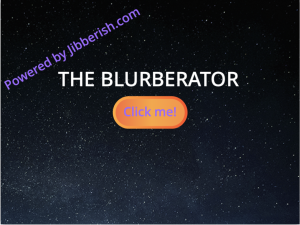 The Blurberator comes from Finn (10), a digital maker from the United Kingdom. Finn followed our 'Story generator' project guide and submitted a creation that made us laugh uncontrollably: using Scratch, Finn created a blurb generator that creates funny sentences. The project even included a hidden easter egg in the code!
Fruitlicious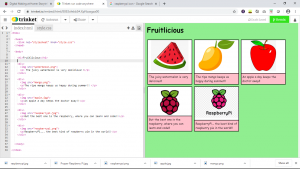 Fruitlicious was created by Apurva (11), a digital maker from India, who created their project with HTML and CSS. Apurva's project features different fruits and explains why the raspberry is the best of them all. Here at the Foundation, we also happen to be big fans of the raspberry, so this project really made us smile. Apurva followed our 'Tell a story' project guide and remixed it to create this awesome story!
Quick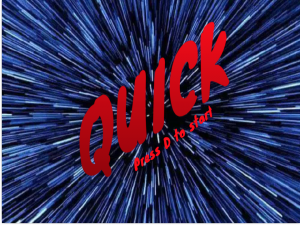 How quick are your reflexes? Our friend Luke (13) is a digital maker from Canada who programmed a super addicting game in Scratch that tests your reflexes. It's a true challenge: we found ourselves playing the game over and over again trying to beat Luke's top score! Luke used a scoring system that's similar to our 'Archery' project guide but incorporated it into his game in a new way.
Keep on digital making
Bravo, digital makers, bravo! Your creativity with coding is so wonderful to see! With each week and every new theme, you keep bringing your brightest ideas to life using code. Keep the digital making going, and please continue to share what you're making with us. We want to showcase more of your projects so that everyone in the community can be delighted by your creativity!
What amazing things are you going to create with code? Take the next (or first!) step on your digital making journey today and find out!