Hey digital makers, are you all secretly astronauts? Because your projects are always out of this world! That's why this week, we're inviting you to go further than most coders have ever gone before…
Are you ready for take-off, digital makers? Let's go to space!
And don't miss the launch of another live-stream coding session with Mr. C and a special guest this Wednesday at 2.00pm BST / 9.00am EDT / 7.30pm IST at rpf.io/home!
We're taking off into outer space this week!
Let's break through the Earth's atmosphere and see how much farther your coding skills and creativity will take you. Maybe you'll discover a new planet, or a worm hole, or alien life! Let the stars shine your way on this galactic adventure.
Captain Christina and our projects have all the coordinates to help you on your journey:
Race against the International Space Station!
If you think you're quick on Earth, let's see how you keep up against the International Space Station! Captain Christina shows you have to code a reaction game in outer space with Scratch. This project is based on of free 'Astronaut reaction game' project guide.
Can you defy gravity?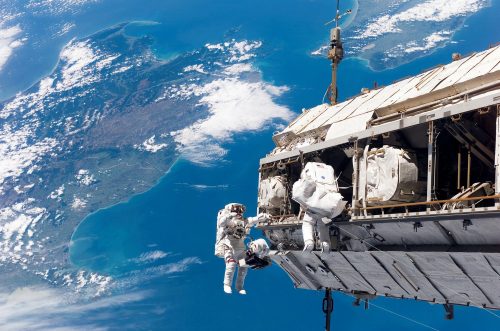 Gravity is a mysterious force! Follow our project guide to code a gravity simulator in Scratch and learn fascinating facts about the effects of gravity. Share them with your family and friends so they can be amazed too!
What's out there in the great unknown?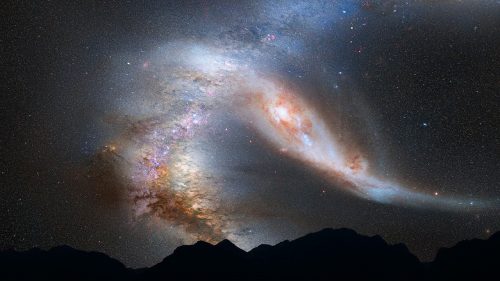 Outer space… it's full of unknown wonders! So let your imagination run free and code your own galactic Scratch animation with our free 'Lost in space' project guide (available in 17 languages).
Beam your stellar projects to us!
There's no way people will know that you used your coding skills to travel to space if you don't share your projects with us. We LOVE hearing from you and sharing what you've made in our project showcases. So don't hesitate to send us what you've created!
---
PS It takes incredible individuals and organisations to help keep the work that we do going strong. Their contributions make it possible for us to share our resources with you for free, FOREVER! To learn how you can contribute too, visit our donation page today.