Don't let the apples hit the floor!
This week's Digital Making at Home livestream had us on the move to catch apples falling out of a tree in Scratch! Mr. C was not only joined by our new digital making friend Sophie, but Marc from the Digital Making at Home team also stopped by to lend a helping hand.
If you didn't catch the livestream, you can watch it here now! To make your own game, check out the starter project.
Young digital maker Ed made the game along with us!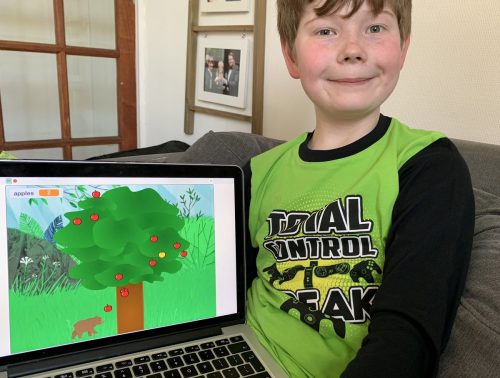 We'll be back next Wednesday 3 June at 2pm BST (timezone guide) for more coding fun at rpf.io/home. See you then!