Between February and May, we'll be working with the Royal Institution delivering various Masterclasses in Computer Science around the country.
Masterclass organisers invite nearby schools to nominate students to attend the masterclasses, led by industry professionals.
Our Masterclasses will be centred around Astro Pi, raising awareness of the Principia Mission and our involvement with astronaut Tim Peake. Pupils will work through a variety of fun workshop-style activities designed to introduce the capabilities of the Sense HAT add-on board, and they will also be able to handle an exact space-certified replica of the hardware Tim Peake is using.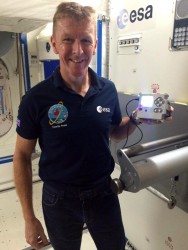 Regions we'll be visiting include Exeter, Newcastle, and Bedfordshire.