Learn, create, and connect with volunteers and educators involved in CoderDojo and Code Club at the Clubs Conference in Churchill College, Cambridge, UK on 24 and 25 March 2023. The Clubs Conference is a participatory event that gives you the chance to explore the innovative ways volunteers and educators are supporting young people to create with technology.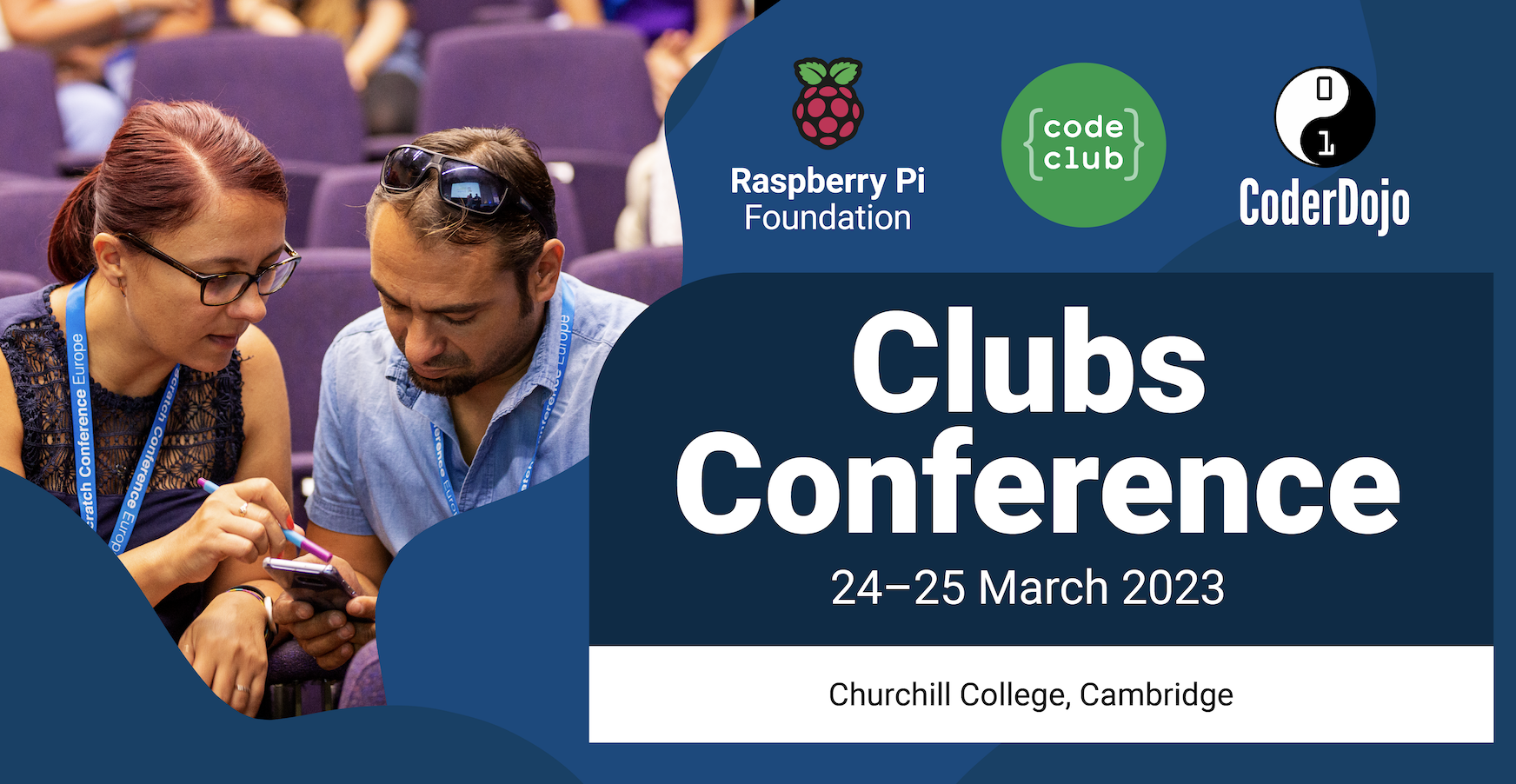 What you can look forward to
On Friday 24 March you'll have the opportunity to register early from 14:00. Join us for discussion sessions and a welcome speech, followed by a networking evening at 17:30.
On Saturday 25 March, expect a whole day filled with learning opportunities, starting in the morning at 8:30 and finishing at 17:30. This includes:
Thought-provoking talks and keynotes
Hands-on workshops across a range of programming topics
Plenty of informal chats, meetups, and other chances for you to connect with people involved in Code Club and CoderDojo
Join us to learn from others running clubs in diverse contexts, develop your digital making skills, and share your own insights.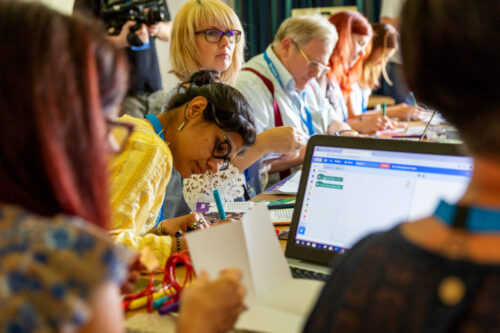 Getting there
On the edge of Cambridge city centre, Churchill College is easily accessible by car or public transport.
By train: The Cambridge railway station has a frequent service from London, the Midlands, and the North, and a direct link with Stansted Airport.
Bus: The U bus takes you from Cambridge railway station directly to Churchill College in 25 minutes for £2.20.
By car: There is ample free parking along Churchill Road and in the main car park at the end of that road. Permits are not required. The College has three charging points for electric cars which guests are welcome to use. On arrival, Clubs Conference attendees should book in their car at the Porters Lodge.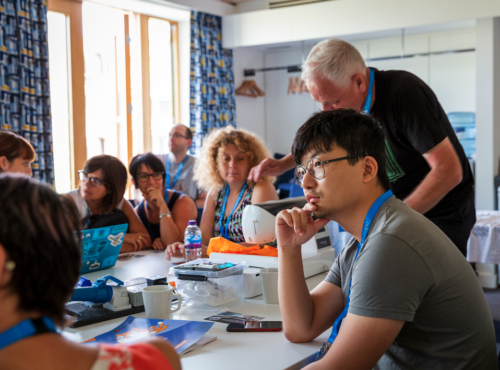 Accessibility
The conference venue has a built-in ramp up to the entrance doors, which are power-operated. Inside, there are wheelchair-accessible lifts, including to the dining hall and accessible toilets.
Accessible parking is available in the Fellows' car park, in the staff car park, and outside the Master's Lodge. There is step-free access to and from all accessible bays.
All conference sessions will be wheelchair-accessible.
The Wolfson Hall conference auditorium has a hearing loop.
A small quiet room is available at the venue.
Event maps will be shared both via email ahead of time and as print-outs during the conference.
For more information, please see the venue's accessibility guide.
Accommodation
Cambridge has accommodation to suit a range of budgets and preferences. The bed and breakfast at Murray Edwards College and the Hyatt Centric hotel are very close to the venue. If you are looking to explore more of Cambridge, centrally and close to the train station you'll find the Regency Guest House and an Ibis hotel.
Please note that we do not recommend booking your travel or accommodation until you have a ticket to the Clubs Conference.
Spread the word in your community
Tell your friends, club team mates, and colleagues that you're attending the Clubs Conference in Cambridge on your preferred social channels using the hashtag #ClubsCon23.