Picademy at Texas Advanced Computing Center
NOTE: This Picademy event has passed. For updated on our latest Picademy events, please visit our Picademy North America homepage. Thank you! 
Hosted by the Texas Advanced Computing Center at the University of Texas, Raspberry Pi is pleased to offer a Picademy professional development workshop in Austin, Texas, as part of the Picademy USA 2016 pilot program. Over the course of two days, 40 teachers get hands-on with computing and discover the many ways the Raspberry Pi can be used in the classroom. No experience is necessary; the Foundation's Education Team will help teachers discover practical ways in which Raspberry Pi can support and further their use of technology. At the end of the two days, attendees are pronounced Raspberry Pi Certified Educators and join an active network of teachers from around the world.
Dates
December 8 and 9, 2016 – Application closed
To find out about future Picademy workshops in the United States, sign up for email updates here.
Location
Texas Advanced Computing Center at 10100 Burnet Rd, Austin, TX 78758
Costs
Picademy is free to attend for accepted applicants.
Attendees are responsible for travel and accommodation.
Other Details
Attendees must be at the venue in person for the full duration of the workshop.
Applications are open until October 26, 2016.
All applicants will receive notification of their status on or around November 1, 2016.
About TACC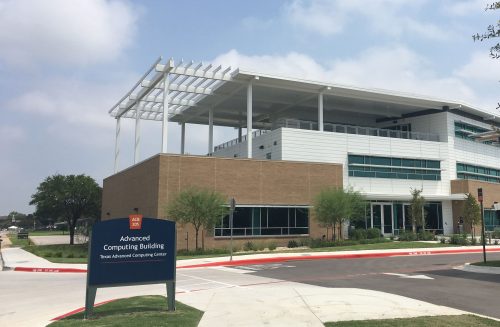 TACC designs and deploys the world's most powerful advanced computing technologies and innovative software solutions, to enable researchers to answer complex questions. Every day, researchers rely on the center's computing experts and resources to help them gain insights and make discoveries that change the world. TACC's environment includes a comprehensive cyberinfrastructure ecosystem of leading-edge resources in high performance computing (HPC), visualization, data analysis, storage, archive, cloud, data-driven computing, connectivity, tools, APIs, algorithms, consulting, and software. In addition, our skilled experts work with thousands of researchers on thousands of projects each year.