I recently bought a Ralink USB wifi dongle wireless n 150Mbps from ebay and plugged it into my pi. It didnt work.
For 2 weeks I tried to fix it, and I FINALLY fixed it. Now I'm putting this here so someone else doesnt have to go through this torture.
Turns out Ralink wifi adapters have 2 dev teams. The rt2x00 team, and the original Ralink rt2800sta team. rt2x00 doesnt work at all.
EDIT:
Try this guys if nothing else works. Worth a try. I've found that sudo apt-get update breaks the wifi.
http://www.raspberrypi.org/phpBB3/viewt ... 70#p395758
EDIT2:
Thanks martinlbb
sudo rpi-update fixes it. Nothing else is needed. Ralink Support is now available.
Before you begin, read through this, as it provides some useful information. Or not.
http://www.raspberrypi.org/phpBB3/viewt ... 28&t=15465
I have provided the file NEEDED to get it working. Also make sure to type sudo before every command you may think needs root privileges. "cd or ls" dont need sudo. "sudo make, sudo make install, sudo nano" are good examples.
Version used 3.6.11+
To find yours run /uname -r
Steps:
1- Do sudo dmesg right after plugging in your usb wifi dongle
2- Look for this
3- Run ifconfig, if you see ra0 or wlan0 then you are already doing better than when I started.
4- NOW if you dont see ra0 or wlan0 and in dmesg, you still see the error, try this,
6- Now in the download, go to WifiFix, and
Read the readme, especially
wicd is the brains behind wicd-curses. wicd-curses actually allows you to configure your wifi.
9- Run
10- Hit Shift P and set your wifi name to ra0, or wlan0 depending on your ifconfig, which should be working. Make any other changes you see fit while you're in there, remember it has multiple tabs in this menu.
11- Exit out and now find your SSID aka wifi name, and hit shift C. It may take a tad but you should see activity at the bottom. And you should be connected.
This should have fixed your issue. If not, then something went wrong, but you have the files that will fix it.
Link to file
https://dl.dropboxusercontent.com/u/175 ... 0Fixer.zip
Website to DL drivers just in case top link is broke -
http://www.mediatek.com/_en/07_downloads/01_windows.php
For safety sake, i've included the actual file name if the DL doesnt work
Wifi Driver "2011_0719_RT3070_RT3370_RT5370_RT5372_Linux_STA_V2.5.0.3_DPO" (When downloaded it should have .bz2 at the end.)
Picture of the adapter.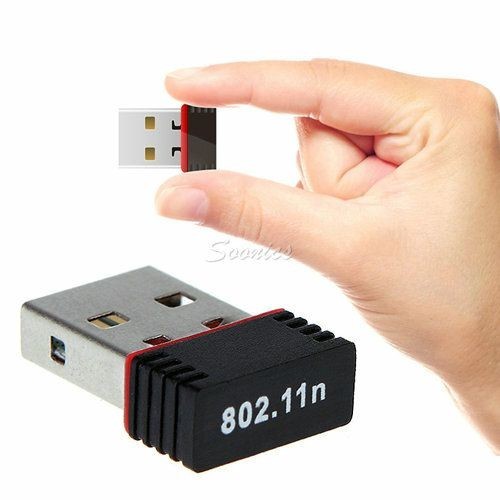 If all else fails, try a USB powered hub. The pi only puts out 140mA to its usb ports. Which is just enough to power this wifi dongle. The initial surge to get it going causes the pi to restart, so its good to just leave it in.