I figured I would share a project I've been working on for the past few weeks (months) I only get a few hours a week to spend on the project so it's taken longer than anticipated. Basically I shoe-horned a Raspberry Pi into a broken SNES case.
I chose an SNES because the controller configuration, it allowed be to play NES, SNES, SEGA master system, and Genesis. I tried PS1 games, but lacking the 2nd row of bumper buttons was a problem. I think the next one will be a PSOne...
I sourced the SNES from a friend who rescued it from a trashcan.
Step one was the proof-of concept. I soldered a ribbon cable from the GPIO to the controller board of the SNES.
With a little work, everything worked, even the LED.
Next fitting the RCA, Audio, power, and network to the rear pannel, and fit the Pi. Filled the original holes and redrilled for the new connectors. The gap at right is due to the panel not being screwed down.
Next I added the micro-switches and resistors to utilize the reset and eject button. I also wired the power switch to the USB power connector.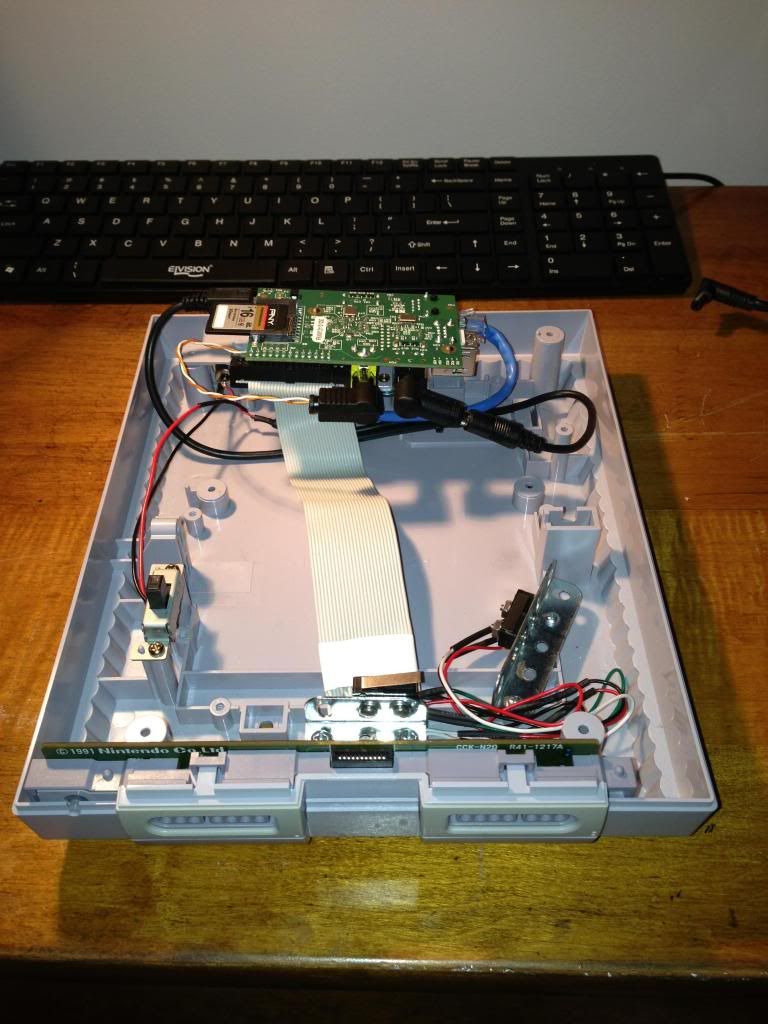 Test, test, test. Ran into a problem. RCA video is unreliable when it comes to the overscan. It would work for some emulators, emulationstation would crop the top and bottom. More work than needed; back to the drawing board.
I purchased an HDMI and USB port-saver, and replaced the RCA video, and Audio.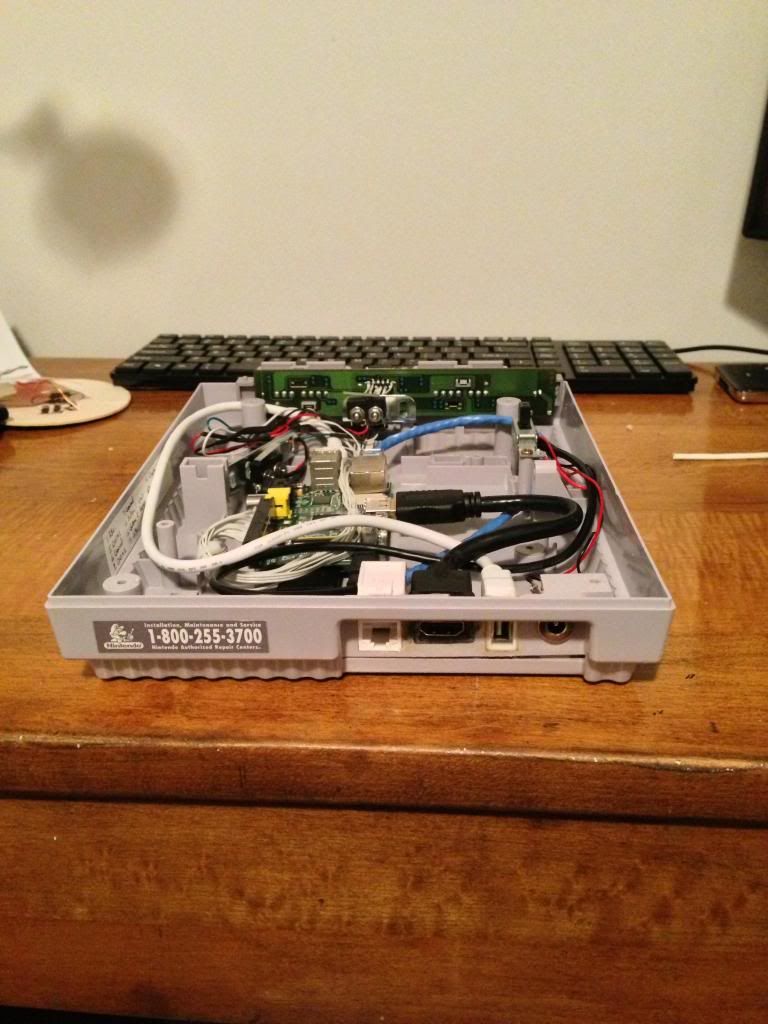 Test, Test, Test. Everything seems to be working. Time to close it up
Last minute addition was adding back in the RCA video and Analog audio to a DB9 connector in the game slot for a second phase of the project.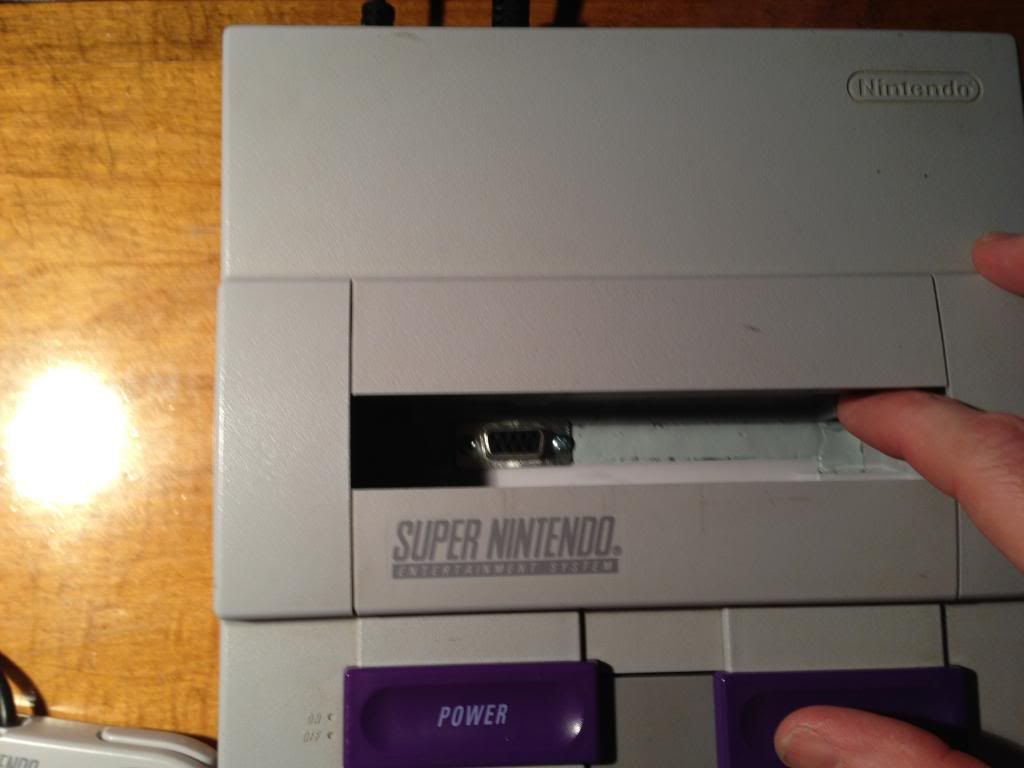 Had to test it to make sure it worked so I fashioned an adapter out of a DB9 connector, RCA jack, and 1/8 headphone jack.
Assembly complete (for now). Both Controllers work, Power works as expected, reset exits games, and can shut down the unit, currently eject doesn't function but it's wired to the GPIO and waiting for implementation.
Big Thanks for Florian from PetRockBlog, and Alsohi of emulationstation for all the hard work, Without them this project wouldn't have been possible. I know nothing about code, but am pretty good with a soldering iron. Also Thanks to this forum, Every time I hit a roadblock there was a thread here that moved me toward a resolution.
I hope everyone enjoys the project. Let me know if anyone has any questions about it, or would like more info.
-Ed