Hi, this is my first posting
I got a raspberry pi3b with 7" screen and intend to create an program for monitoring and controlling my reef fish tank.
I'm 55 years old, and In my past had done a lot of FortranIV, Fortran77, Basic programming, but I am just looking for a quick and simple way to build my app without having to invest too much time learning a "modern" programming language.
I've scoured the internet / youtube etc, and it looks like Python will be simplest as I will need to access the GPIO pins and Hats i will make. At this time, I have no need to have the app running over the web etc, just on the RPi locally.
I have a Windows 8.1 PC too, and have putty and vncviewer working. Ideally I want to develop on my PC and move the code to the RPi to test.
Creating a GUI for my APP manually writing code seems an overkill, so a drag and drop approach to canvas and widget placement would be preferred, especially if I can add commands/signals to the GUI items.
Over time, i will develop code for reading my aquarium sensors, adjusting my lights, pumps, etc. so i will have to add pwm and dac controls.
I like the "flat" look to such an app, like this;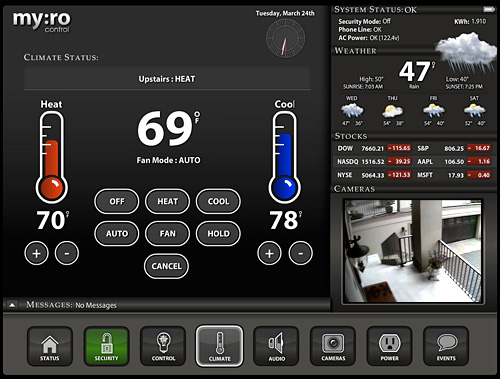 I've looked at the QT range (QT creator/QtPy/designer etc), but it seems messy, developing a GUI in XML and converting it, without having the operation code I will have to write in it.
What GUI/IDE would you think would be best for me as I can't seem to find an integrated solution? (free ofcourse
)
Any help gratefully accepted!
Rob