I've just finished this little project. It started as an attempt to put a Pi inside a keyboard with a built in trackpad.
I found a likely candidate from CPC for £14. However, though it's published depth was 28mm, it wasn't.
So, the next thing was to design and build a box that would accept the Pi and keyboard, together with a powered USB hub.
I found a non-powered hub in a local Poundland and noticed that it had the aperture for a power socket, though no power socket was present. I wondered if the PCB inside had the facility for external power. Well, for £1, it was worth a go. Sure enough, the circuitry was there, minus a few components. However, the 5V rail from the external power was directly connected to the 5V on the USB in.... which was a bit naughty, although easily solved by cutting the 5V wire.
A local sign maker provided the Perspex cut to size and after many hours cutting holes, filing, gluing, wire brushing and painting. This was the end result.... see pics.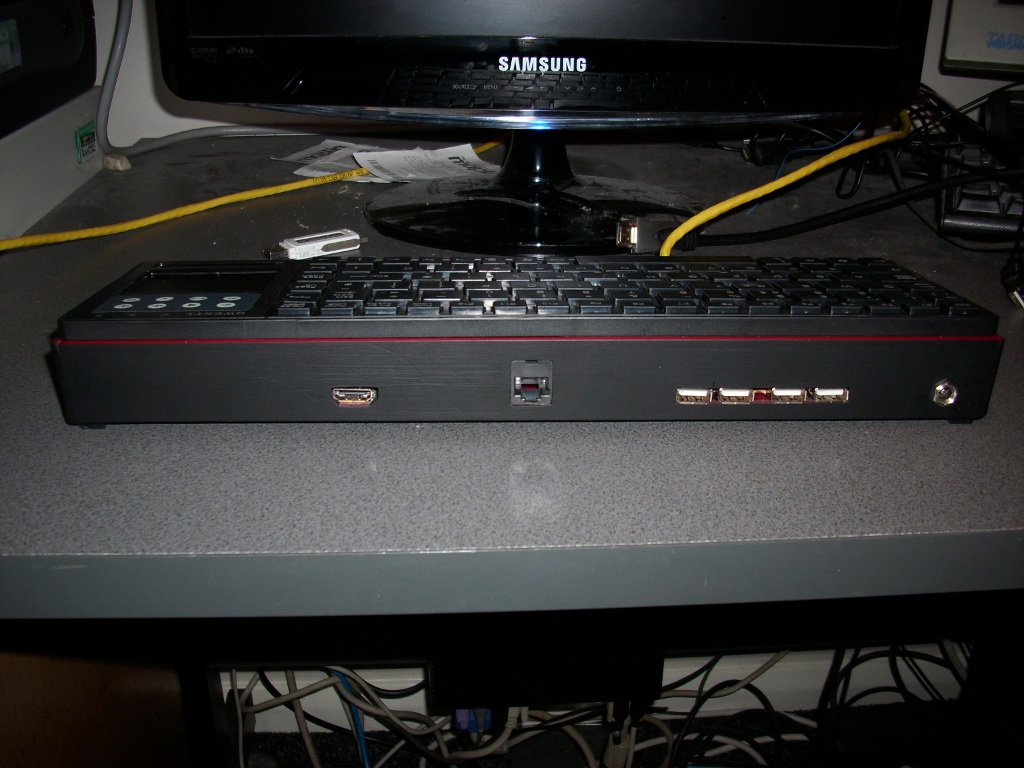 Why didn't I use black Perspex? The sign makers didn't have any, so I chose red and decided to paint it, except the top edge which gives it a pretty cool red stripe