Hi,
Version 2 boards now available. Features include :
Wired for hardware SPI.
PCB now fits Raspberry Pi footprint.
GPIO breakout port to add your other hardware.
5 switches that use can make use of internal pull down resistors.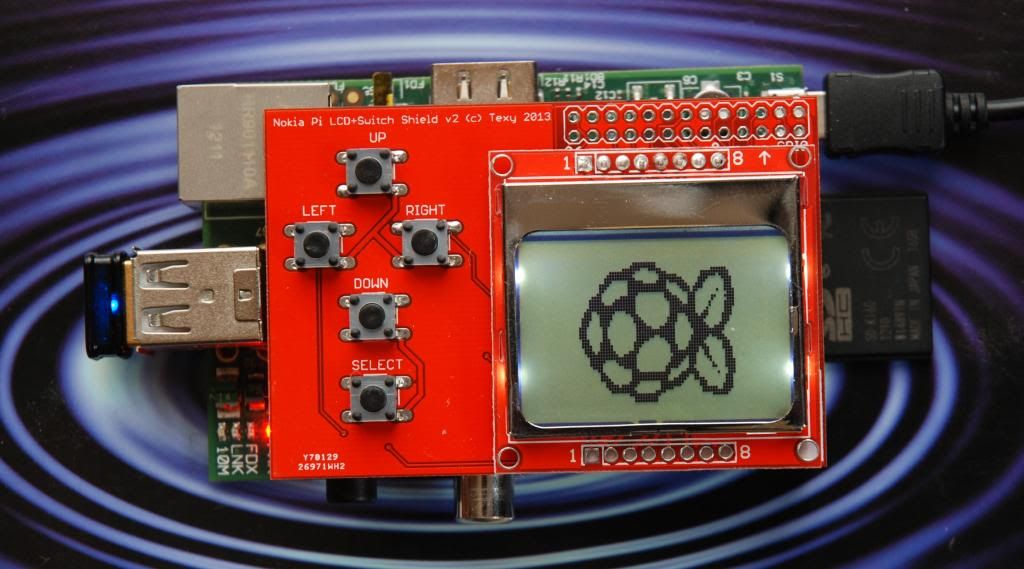 Price will be £12 plus postage, which is £3.65 within the UK, £4.25 in Europe, £4.75 rest of the world.
Please PM me for availability. I take payment via paypal only and I can usually only post on Saturdays.
Test program to run the v2 board can be found here :
http://www.raspberrypi.org/phpBB3/viewt ... 32&t=38202
Many thanks,
Texy