Hello there.
Ive been trying for the last couple of days to make "SimpleScreenRecorder" record an OpenGL powered window.
Only thing is, I dont know how to set it up. I searched everywhere, even on the developpers s page... All of the provided instructions I tried doesnt work- I think theyre not suited for Raspbian or something.
My goal? Well, Id like to record my Quake 3 and Minecraft Pi gameplay, for example.
I did try VNC, but the outputted footage is about 1-2fps.
I also tried RecordMyDesktop, but again, it doesnt record the gameplay. It just gives me a black window instead... Like SimpleScreenRecorder does.
Heres what ive been looking at for the last couple days: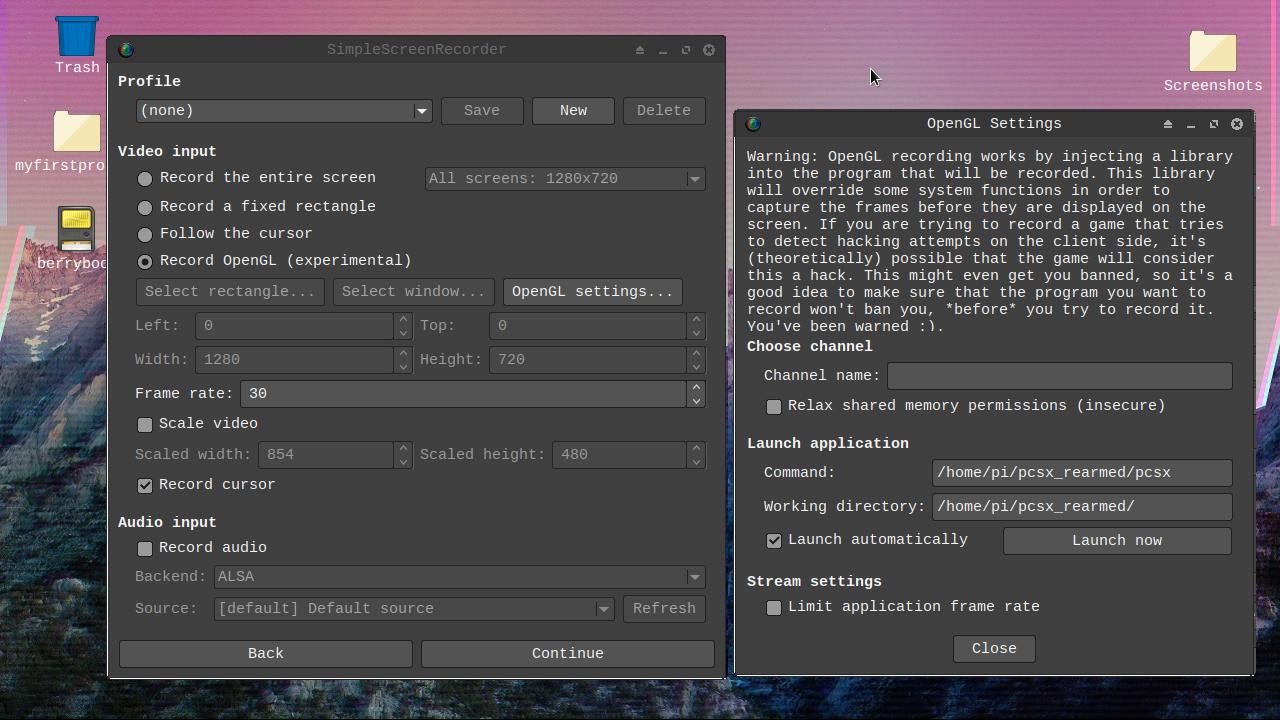 Anyone knows how to record openGL footage?
Cheers.