In
this posting
I got good advice to be careful not to damage my Raspberry camera flex cable with alligator clips.
I remembered that I did a camera pan/tilt Arduino system last year. I looked into
my youtube channel
and found the last video on that from
May 4 2016
. Then I looked up my Arduino sketches for 2016 and found below one (20 lines), that worked without changes.
Since the dual-axis XY Joystick module gives analog input some kind of module would be required for my PiZeroW anyway, I decided to let the pan/tilt system as is Arduino based. I just had to connect Raspberry camera to the holder. This was not difficult, I just drilled two holes for small screws into the plastic with screwdrivers (click photos for details):
The bill of material for pan/tilt is really cheap, 7.10$ with free shipping in total:
This is the whole setup, PiZeroW powered over USB and HDMI monitor connected: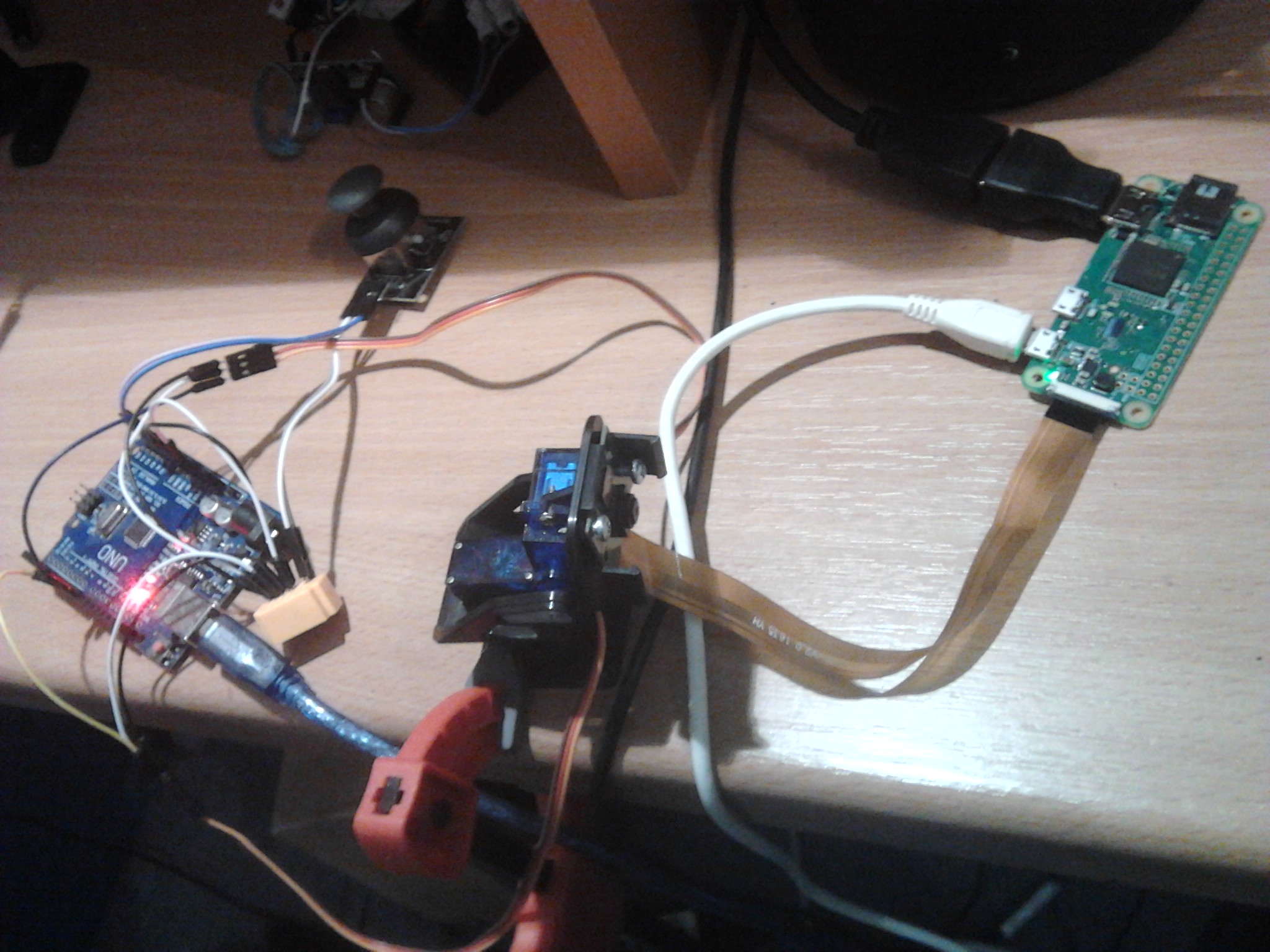 So why connect HDMI monitor?
I mostly used my other PiZeros headless sofar, and do so with new PiZeroW as well. But recently HDMI monitor was connected when I used "raspistill" and I noticed that during taking the photo the image got displayed on HDMI monitor! I tried "raspivid" and the same happens with it. When taking videos it is really helpful to see what gets recorded, especially with pan/tilt system.
I did a slowmo 90fps 640x480 video and uploaded it to youtube:
https://www.youtube.com/watch?v=mNpxKN91BOQ
This is the unmodified "raspivid" video (30MB):
https://stamm-wilbrandt.de/en/forum/t.h264
Here you can see PiZeroW directly as well as on HDMI monitor: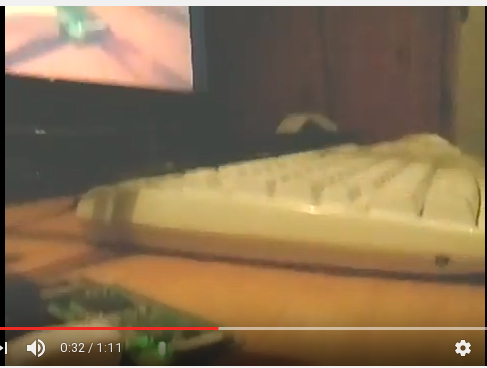 The recoreded brightness was lower than that of my HDMI monitor, so I increased brighness on recording to 65 in ssh session on PiZeroW:
The 20sec video gets played in 1:11min on youtube, which is slowdown of 90/25=3.6. If you change speed to 0.25 under youtube settings you can view the slowmo 14.4 times slower than original.
Copying the recorded video wirelessly off the PiZeroW was quick:
Summary:
Cheap Arduino based pan/tilt system for Raspberry camera, but easy to setup and use.
Also a specific position can be programmed easily with just another Arduino sketch.
That will allow better positioning of Raspberry camera for "raspistill" photo taking than the aligator clips of "third hand" I used sofar.
Hermann.
Code: Select all
$ cat Arduino/2016/sketch_may04a/sketch_may04a.ino 
#include <Servo.h>

Servo myservo1, myservo2;

int potpin1 = 0, potpin2 = 1;
int val1,val2;

void setup() {
  myservo1.attach(9);
  myservo2.attach(8);
}

void loop() {
  val1 = map(analogRead(potpin1), 0, 1023, 0, 180);
  val2 = map(analogRead(potpin2), 0, 1023, 0, 180);
  myservo1.write(val1);
  myservo2.write(val2);
  delay(15);
}

$