kusti8 wrote:I still have no idea where you got 12 seconds from. Can you take a video?
Thanks for taking the time to investigate.
I had a terminal open in parallel to Chromium (nothing else) and did run "top" in that. I pressed "s 1" to make top refresh every second. After clicking on "General Discusssion" link as described immediately CPU usage (of 2 chromium browser processes together) went >90%, and it took 12 seconds until the CPU went down from 90% (to <10%, quickly then).
I don't have a HDMI capable monitor here at my secondary living place. And in my Böblingen lab office where I have, I am not allowed to connect personal computers with the IBM intranet (not even a Pi Zero). So Chromium/Epiphany investigation with Pi Zero connected to HDMI monitor will have to wait until Thursday when I will be back home (overhead of running either via "ssh -X 10.42.43.10" is big and would give different results).
My Pi Zero was connected to internet in the afternoon via an SPI connected ENC28J60 ethernet adaapter, I tested the speed via
http://testmynet.com
as 4.8Mbps in the afternoon. Details on the setup are described in this forum posting, a sample graph showing 4.7Mbps testmy.net speed at that time and comparison with 90Mbps speed of Ubuntu desktop with same ethernet cable is contained in that posting as well:
viewtopic.php?p=1015300#p1015300
Hermann.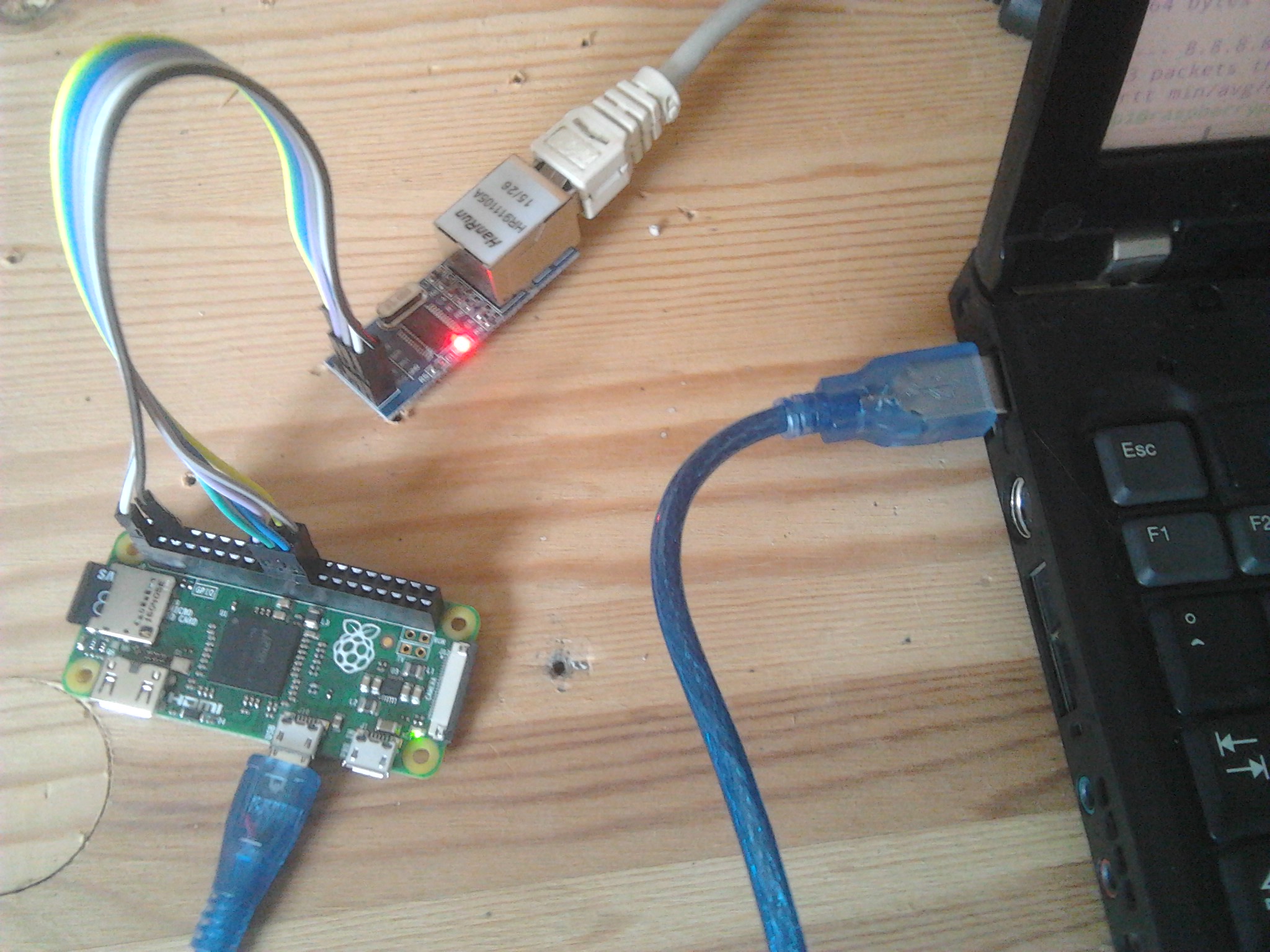 In the afternoon the Pi Zero was connected differently as in this photo:
power from power micro USB connector
wireless keyboard+mouse via the other micro USB connector
monitor via HDMI connector
ethernet via GPIO connected ENC28J60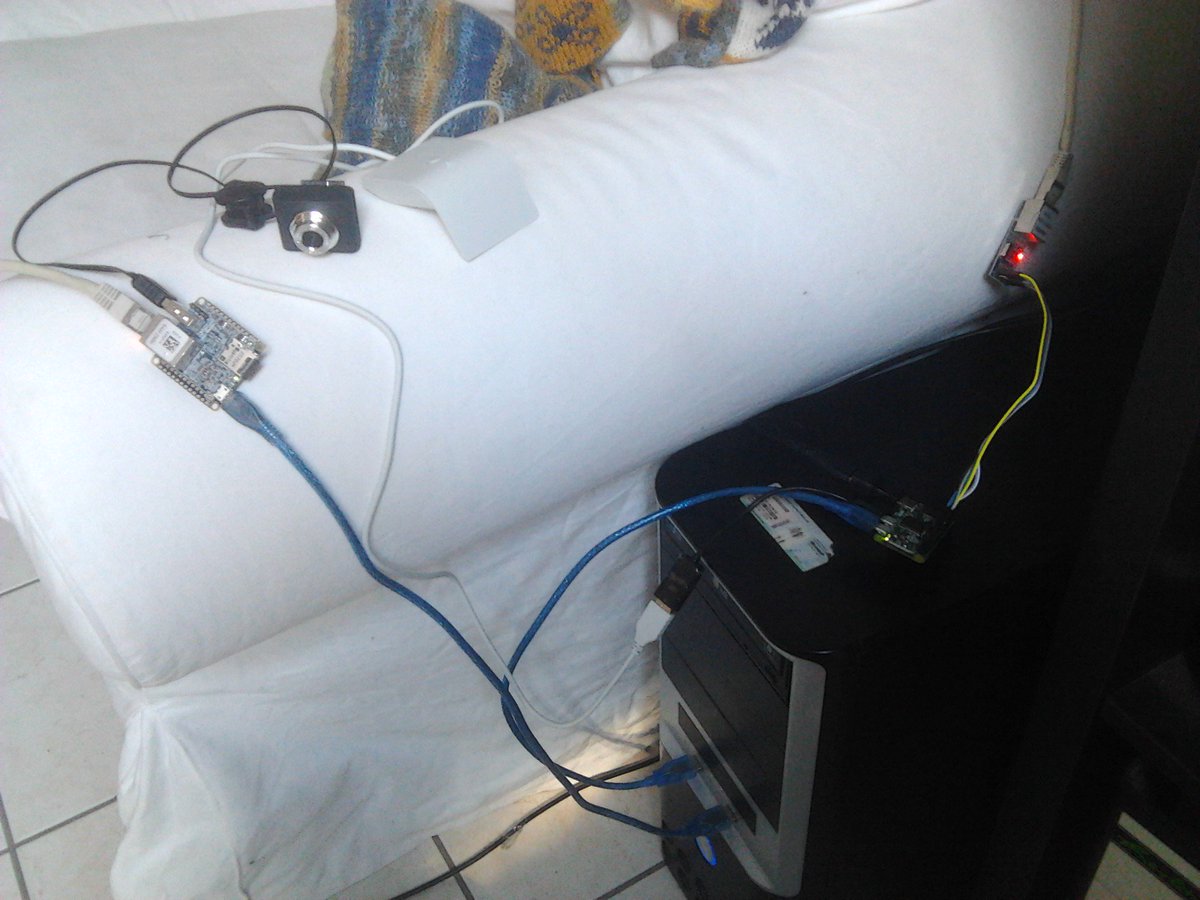 Because of this Chromium thread and wanting to know how fast a 1.2GHz quad core A7 with HDMI could do (Chromium), I did order a
NanoPi M1
yesterday for 13$ + 5$ shipping although my initial plan was not to do so because the 8$ NanoPi Neos did fit my needs sofar (M1 without GPU and HDMI) ...