Bourns ACE-128 Absolute Contacting Encoder - 128 positions - I2C interface - Arduino and Raspberry Pi support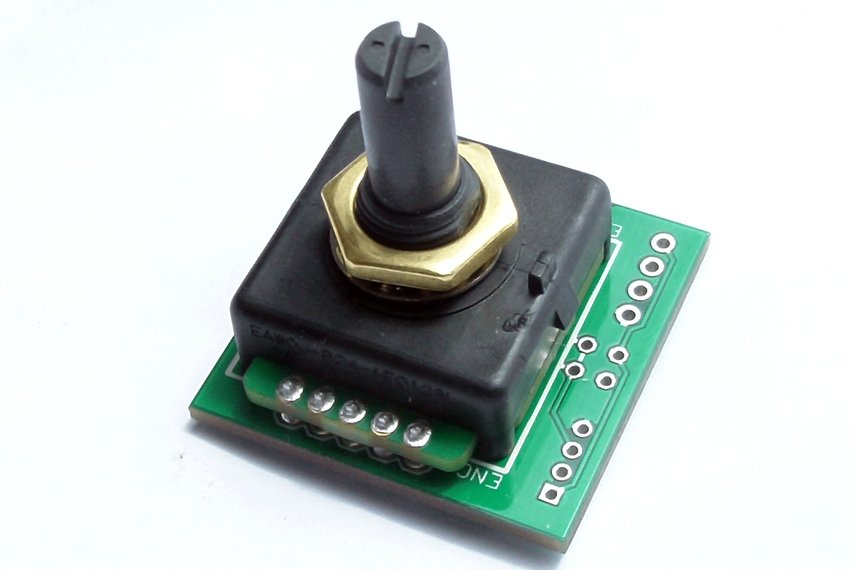 A digital control knob providing 128 unique results evenly spaced around a full circle. It is designed as a control panel knob and includes a nut and washer, but can be adopted for other uses. The module communicates via the I2C bus with choice of 16 addresses available.
Software libraries for Arduino and Raspberry Pi.
It differs from the more common incremental rotary encoder which has only two or four values in a rotation and is designed to measure full rotations and direction. This measures angles.
The Bourns ACE-128 Absolute Contacting Encoder is, as far as I know, the smallest and cheapest gray code absolute encoder available today.
Check it out in my Tindie store