Hi,
bit of a newbie with the pi.
I'm working on connecting an old phone to the pi.
Found a good article on it here:
https://www.instructables.com/id/Raspbe ... ary-Phone/
Used their simple circuit like this...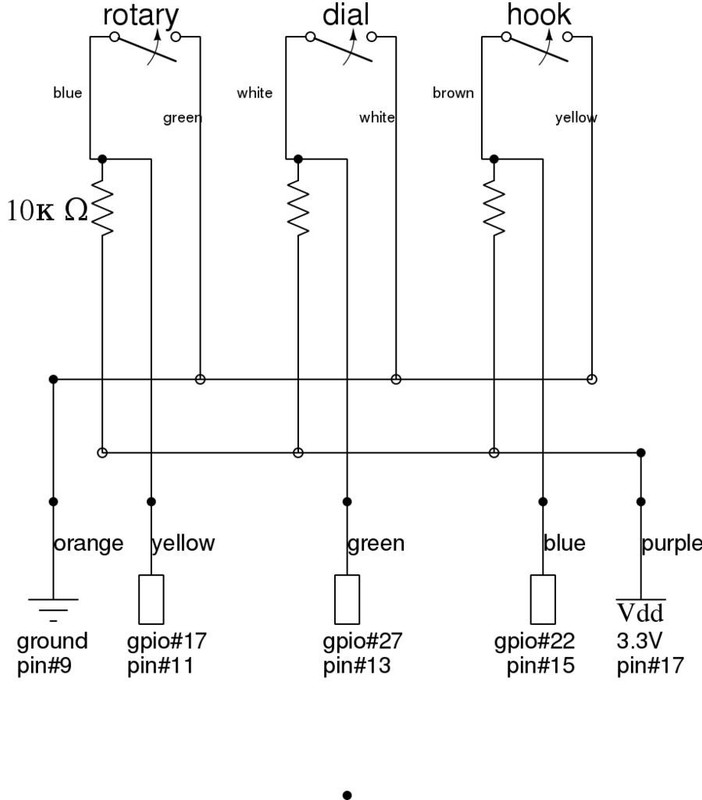 Code examples with this are in nodejs.. and I'd rather use python...
I'm a little confused about the settings I need to use on the GPIO in relation to pull up resistors...
From that circuit , I have connected pull up resistors to the GPIO .. is that correct?
So when initialising the pins on the GPIO .. do I do this?
Code: Select all
GPIO.setup(channel, GPIO.IN, pull_up_down=GPIO.PUD_UP)

Or do I leave out the
pull_up_down
bit?
Cos I've already go my own resistors??
Sorry now.. but I'm just not clear on what the
pull_up_down
part does? Does it enable
internal
resistors or something?
Thanks