Bonjour à tous,
Je suis nouveau dans la communauté framboise, on me prénome Nicolaset j'habite dans une petite ville proche de Paris.
Je souhaite envoyer un signal à une transmetteur RF 12-24Vdc (le Creasol sender), afin d'ouvrir / fermer mes porte de garrage via mon raspberry pi3 ( flambant neuf :p ).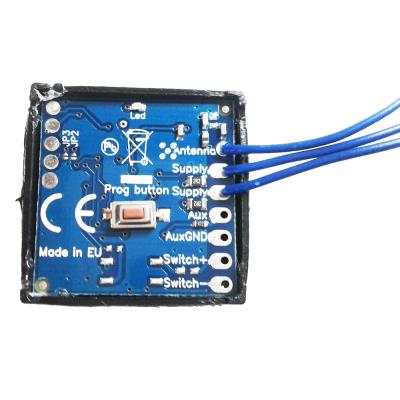 Lorsque je branche le transmetteur sur ma board en 5V il s'allume et à l'air de fonctionner, mais le constructeur m'informe je site :
Supply voltage should be 12-36Vdc, so you must have a GPIO of Raspberry connected with a double transistor or relay to send power supply to Sender.
Et la je suis perdu, comment faire et de quoi il mle parle le monsieur ?
Si quelqu'un de plus experimenté peux m'éclairer.
Merci.