hi!
I got a pi when they first came out and I loved it (I'm building an arcade cab with it running pimame) so a few months ago I bought a 512mb one (used) on ebay. When I received it, I took it out of the box, looked at the nifty new mounting holes, then, being busy with another project, put it back in the box and stuck it on a shelf next to the other one to wait until I could get back to it.
Ok, so this week my wife tells me to build 4 bartop arcade cabs this week so she doesn't have to see my hoarder stash of computer parts any more. I pull the "new" pie out of the box...and it doesn't work. It boots to this far: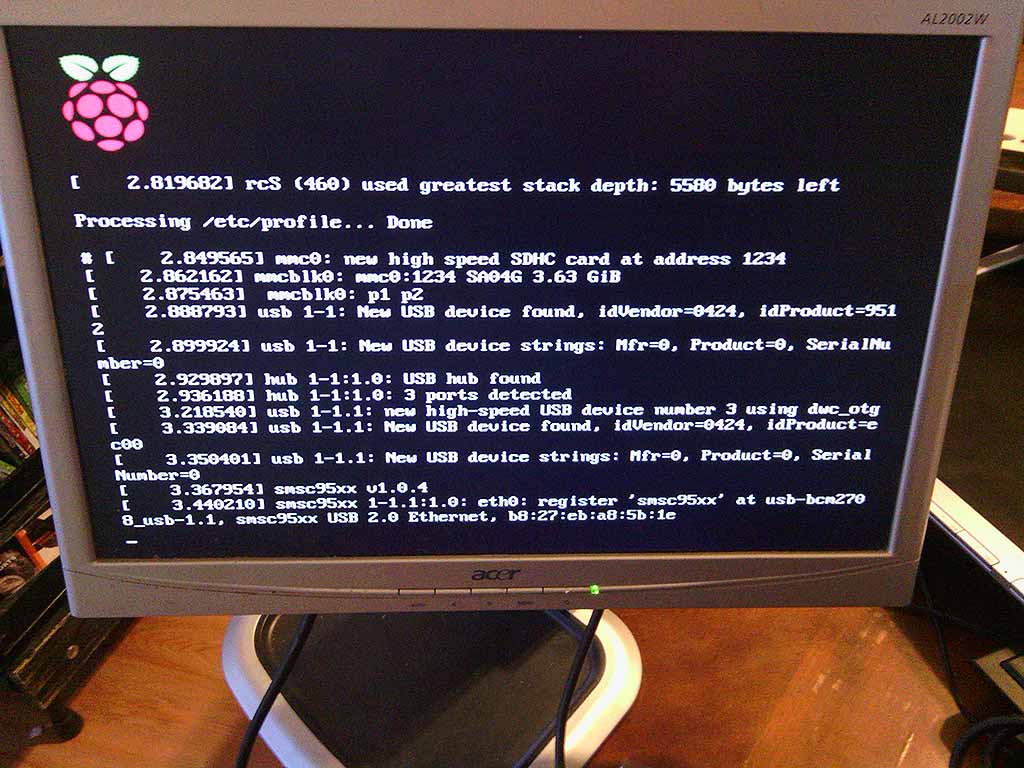 (download the image you can see it full size)
Anything I can do to resurrect it? If no, anybody want a deadish pi?