Just curious whether anyone has built a Paper-Duino-Pi, a clever open hardware and software project that uses a standard etched experimenter's perfboard with the component layout printed on paper that's overlaid upon the non-etched side of the board:
http://www.paperpcb.dernulleffekt.de/do ... perduinopi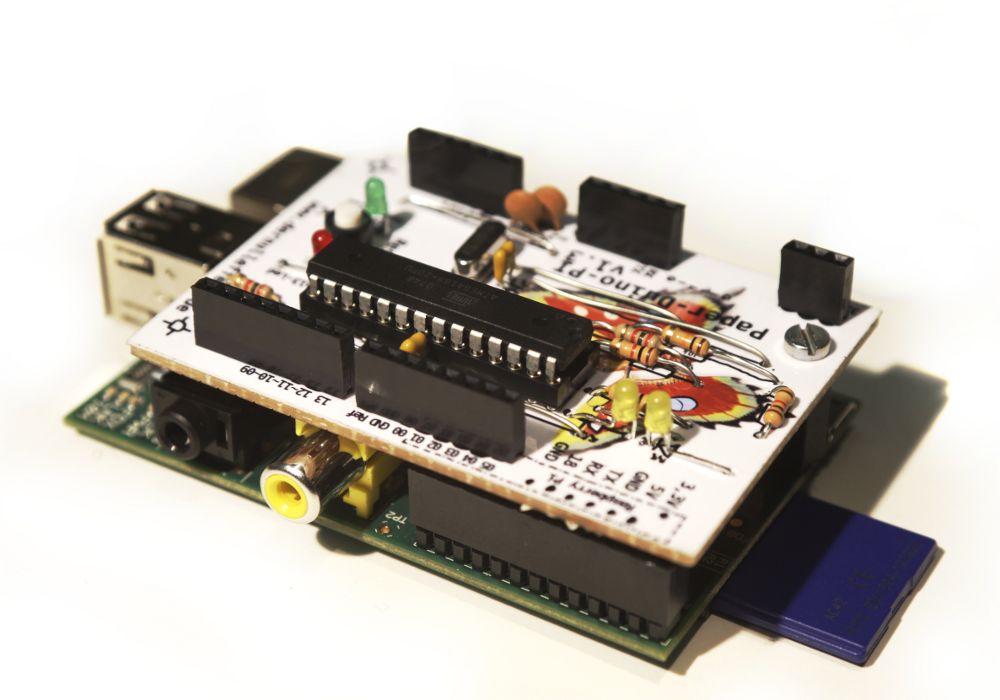 The board is attached to the Pi's GPIO pins via a female header on the trace/bottom side of the board and derives 3.3v and 5v power from the appropriate pins, along with connections to the proper GPIO pins for a serial interface and a few other signals. The AlaMode board setup software is used to install the Debian Arduino IDE and avrdude utility:
http://www.wyolum.com/downloads/alamode-setup.tar.gz
which is then modified to reflect the address of the Arduino fuses, and a 57,600 bps serial bit rate is set that's lower than the default Arduino 115,200 bps rate on /dev/ttyS0. /boot/cmdline.txt is modified to reflect:
dwc_otg.lpm_enable=0 console=tty1 root=/dev/mmcblk0p2 rootfstype=ext4 elevator=deadline rootwait
In /etc/inittab, 2:23:respawn:/sbin/getty -L ttyAMA0 115200 vt100 is commented out.
The tty connection of the serial port ttyAMA0 has to be mirrored to ttyS0 in /etc/udev/rules.d
then named (the number is according to the order in which the rules were loaded) 85-paperduinopi.rules, with the following line added:
KERNEL=="ttyAMA0", SYMLINK+="ttyS0",GROUP="dialout",MODE:=0666
The BOM is pretty dirt simple:
1 - ATmega328
4 - low current LEDs
1 - 16MHz crystal
2 - 100nF(0.1uF) capacitors
2 - 22pF capacitors
1 - 4.7nF(4,700pF/0.0047 uF) capacitor
3 - 2 Kohm, 3 - 1 Kohm, & 1 - 6.8 Kohm resistors
1 - momentary-contact button
30 - single-row female headers
1 - 26-pin female header (two 13-pin rows)
1 - experimenter's etched perfboard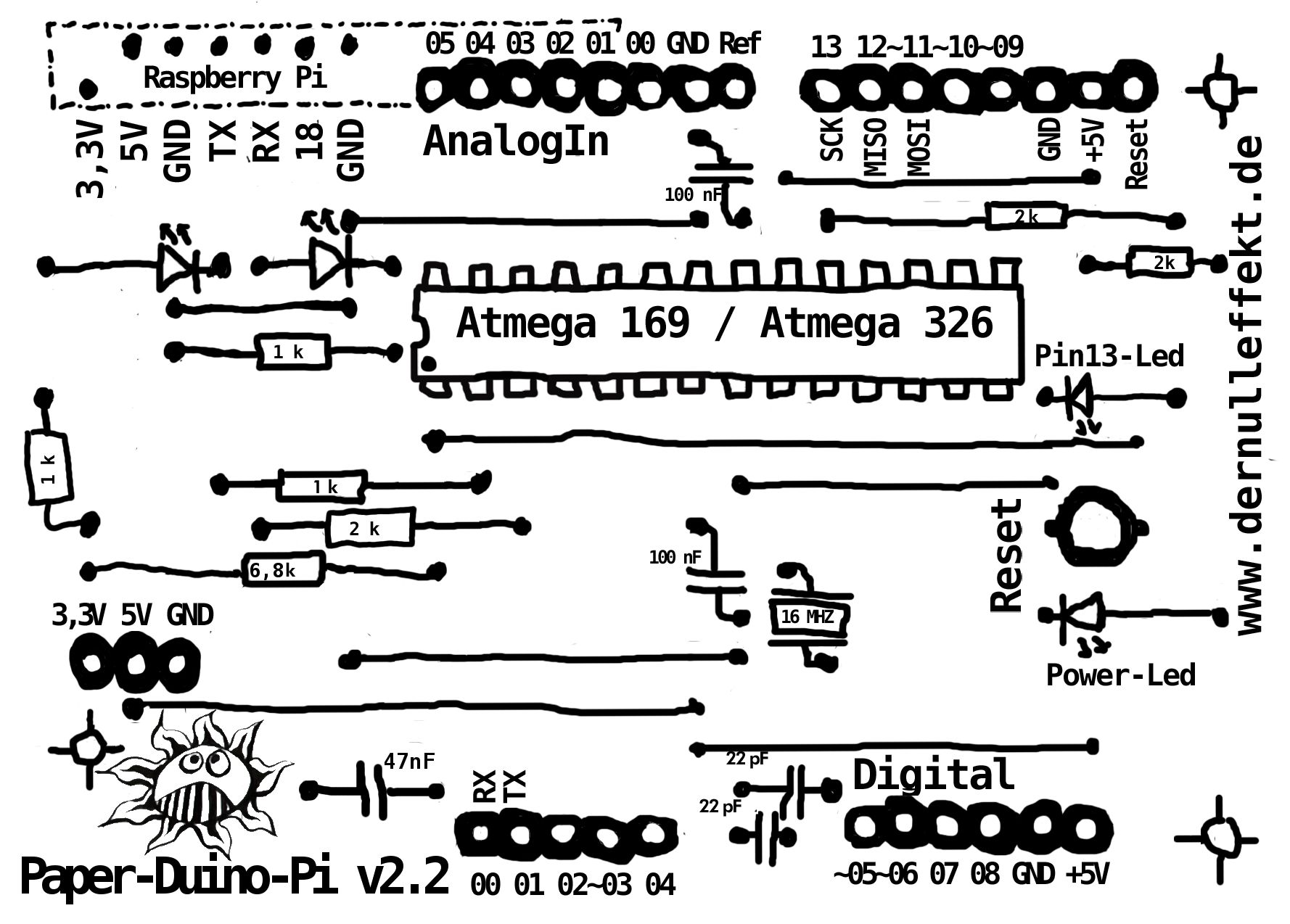 I'm gathering the parts and hope to have it running on the Pi by 7/31, modulo other higher-priority obligations.