Alright so after buying a crap wifi nano usb adapter I'm wondering what is the best one you are using.
So I bought a cheap e-bay one ($3-4) its a rt5370. It works 'okay' close to the router, but still is slow in comparison to another larger non-nano sized wifi usb adapter I have which is a rtl8187 works well. This is all on a g network
The rt5370 I bought looks like this

I was getting 6.5mB/s when I was 2-3 meters away (with walls in between) which is terrible and lots of lag.
The link connection is usually 40/70 or 50/70
The rtl8187 i have looks like this
.
It is much bigger (I switched the antenna to a normal stick one). I am getting a 36mB/s with this one from the same location.
Very strong connection on this one (perhaps because of the antenna (70/70 always).
So I ordered a RTL8188CUS one to see how it is.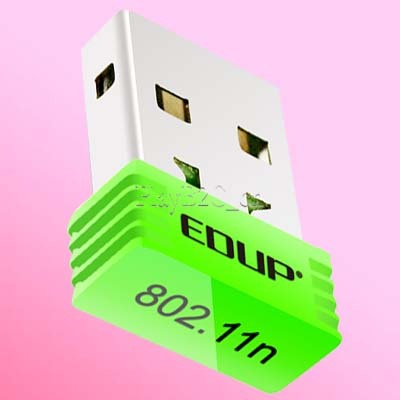 so I have to wait for it to arrive.
I was wondering what you guys have and what your connect speed is and connection strength is.
One i'm wondering about the rt5370 with an antenna. is it much faster? because even when its close the connection speed varies a lot from 6.5 - 80 mB/s and usually stays at 6.5mB/s even at close range....