I noticed a few days ago people talking about ADS-B. I decided to give it a try on my Pi... at 3:00am because I couldn't sleep
Usually, I don't bother making antennae. Life's too short and it's easier to just buy one that actually works as expected. Not at 3am though... so this is what I came up with. A Nescafe Azera Cantenna, with the help of some blu tack: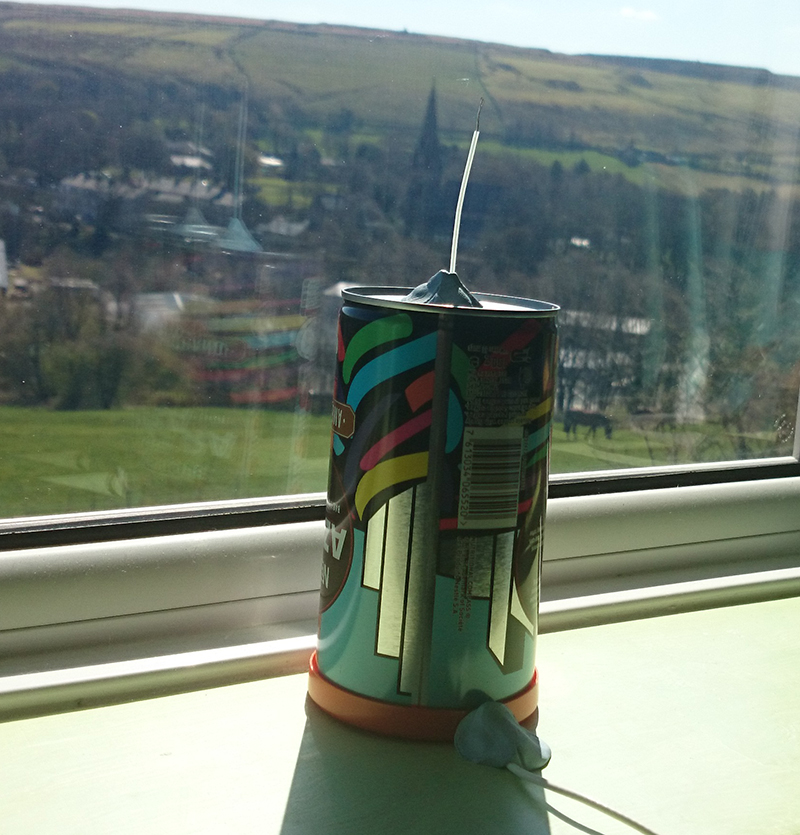 It took all of five minutes to make, most of which was trying to punch a hole in the can without waking up my wife. It works amazingly well and gets signals from as far away as 150 miles. Not bad since I'm surrounded by hills too.