Hi,
I have for sale a number of PCB mounted, PDC8544 based, 'Nokia' type LCD's completely assembled and with a 26-way ribbon cable.
It supports a 84 x 48 pixel resolution and is blue-LED backlit that is controllable via the GPIO PWM channel.
Python code can be found in this thread :
http://www.raspberrypi.org/phpBB3/viewt ... =32&t=9814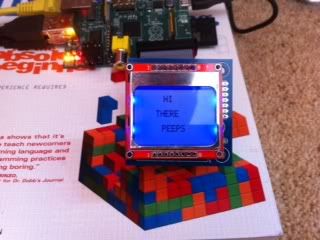 The price will be £10 plus postage, and 50p will be donated to the foundation for every sale.
PM me for further details and availability.
Thanks
Texy