I was thrilled when I programmed the LEDs to run across from right to left. It was not on a Pi, but on this device: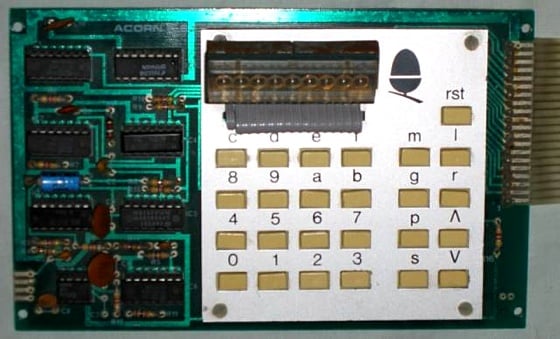 I coded in 6502 assembler, and the program was lost the moment power was switched off. (More about the above computer
here
.) I was fortunate enough to be doing this under the direct tutelage of one Dr Andy Hopper. I learned huge. And everything I learned subsequently was built upon what I learned then.
But after booting up the Raspberry Pi for the first time today and demonstrating it to my teenage daughter, I have doubts about the Pi's effectiveness as a teaching tool.
Today, there is no shortage nor restrictions of access to learning IT and programming. If your school bans the free Visual Studio 2012 Express and the .NET Framework simply because they are from Microsoft, then Ubuntu in VirtualBox would still be a far more efficient education tool than the Pi.
The Pi is an extremely valuable device if you are an advanced hacker with an embedded application that needs a credit card-size full-blown computing environment. The majority of the threads in these forums are from such people.
I don't want to sound negative or disappoint the hardworking people who made the Pi possible, but I am not sure the goals of the RP foundation can be fulfilled via this device. The enemies of today's youth are things like Playstation and Facebook, not accessibility to great programming learning platforms.